Celebrity
Gong Yoo Receives A Snack Truck From Lee Dong Wook With Hilarious Messages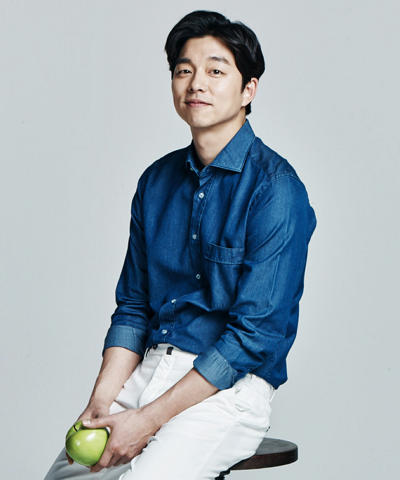 Lee Dong Wook is up for his "friendship duties" once again as he was unshy in showing his support to the former Goblin star and his friend Gong Yoo!
tvN's You Quiz on the Block's official Instagram page has shared on November 11 a coffee and snack truck images sent to the show's recording location. Previously, it was revealed that Gong Yoo would be appearing as a guest on the variety show. With this, to support his former co-star, Lee Dong Wook sent over a snack truck.
The Supportive Friend
The sent snack truck of the Tale Of The Nine-Tailed star Lee Dong Wook was named "Wook Café on the Block."
The prolific actor wrote on the banner with a crying emoticon, "'You Quiz,' sorry… I wasn't serious." The actor referred the statement to a penalty he had to carry out after losing on Amazing Saturday.
The penalty of Lee Dong Wook in the show is to mention Amazing Saturday in his line in the drama Tale of the Nine-Tailed. Episode 5 asked the character of Jo Bo Ah to choose between You Quiz on the Block and Amazing Saturday. The two simultaneously answered Amazing Saturday.
Lee Dong Wook Just Making His Friend Laugh
Also written on the banner by Lee Dong Wook is "Baby jagi (Jo Se Ho), Big jagi (Yoo Jae Suk)! Please do take care of our Kkebi (from the Korean word for a goblin)."
Furthermore, on the left side of the truck reads a statement, "Ki Heon… I have been waiting for you. Movie 'Seo Bok,' hit the jackpot!" Gong Yoo's character in his upcoming movie with Park Bo Gum titled Seobok is named Ki Heon.
Moreover, Lee Dong Wook's playfulness did not stop there. The right banner of the truck says, "Big jagi, baby jagi, Kkebi. From the gumiho (mythical nine-tailed fox) who loves you all." The statement is referred to Lee Dong Wook's current project in tvN, Tale of the Nine-Tailed.
Meanwhile, You Quiz on the Block is scheduled to air every Wednesday at 8:40 p.m. KST. Gong Yoo's episode on the show is yet to be revealed.