Celebrity
Actress Song Hye Kyo Considering To Star In A New Drama About Fashion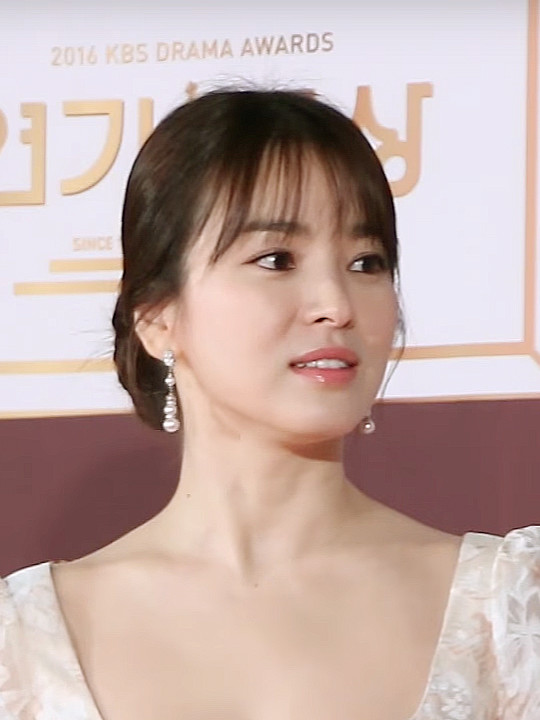 Song Hye Kyo is currently considering to take the role in a new drama set in the fashion world!
On November 9, media outlet Ilgan Sports reported that the actress is in talks to play the role of Ha Young Eun in the new drama series titled Now, We Are Breaking Up.
The actress agency UAA clarified the news circulating on the internet that this is one of the projects Song Hye Kyo is considering.
The protagonist of the upcoming drama, Ha Young Eun, is the head of the design team at a fashion brand. Ilgan Sports described her personality as a cold-hearted realist who is also brilliant and prioritizes safety above all things.
She is 38 years old, but it seems she maintained her beautiful and youthful appearance by following fashion trends. She is a strong and goal-driven woman who does not waste time getting emotional over men.
If Song Hye Kyo decides to accept the project and take on the role, this will mark her drama-land comeback after two years since Encounter.
Meanwhile, offered to cast in the drama were star Soo Ae, Yoon Jung Hee, and Yoo Tae Oh. However, Soo Ae and Yoo Tae Oh declined the offer. Soo Ae could not take the lead role due to scheduling issues.
According to the reports, Je In wrote the upcoming drama Now, We Are Breaking Up, who previously penned Misty. Meanwhile, Director Lee Gil Bok will helm the film, who previously maneuvered the hit dramas My Love From The Star, Dr. Romantic, and Vagabond.
Song Hye Kyo began her career in the entertainment industry when young. She proved her abilities and skills in modeling and acting and even worked raising her fame to become one most known names in showbiz.
Moreover, viewers and fans are aware that Song Hye Kyo is one of South Korea's biggest stars with numerous endorsements and projects.
Song Hye Kyo is not only famous in South Korea but worldwide because of her lead roles in dramas and films like Autumn in My Heart (2000), All In (2003), Full House (2004), Hwang Jin Yi (2007), That Winter, The Wind Blows (2013), The Grandmaster (2013), My Brilliant Life (2014), and The Queens (2015), Descendants of the Sun (2016), and Encounter (2018).