Music
Happening Today: Monsta X's 'FATAL LOVE' Showcase On VLive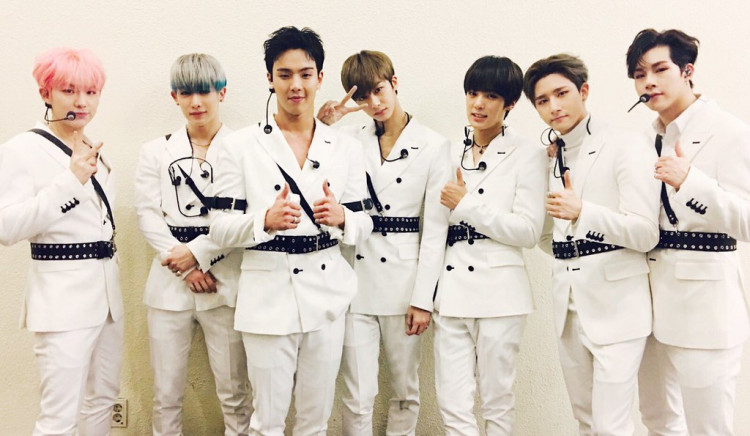 The South Korean all-boy group that hails one of the most dashing idols in the industry, MONSTA X, has announced another show that celebrates its comeback.
MONSTA X on VLive
In a report by Hellokpop, all of the ever-talented six members of MONSTA X prepare to meet and interact with its fans on Naver's VLive. Having that said, the fans of the group, who call themselves Monbebe, will virtually meet with their handsome idols today!
The show is titled MONSTA X COMEBACK SHOW , which is up at 10 P.M. KST today, November 2 (Monday). The said show will be available for streaming on MONSTA X's official VLive channel.
Performances and showcase
Following its last album release five months ago, I.M, Hyungwon, Shownu, Minhyk, Kihyun, and Joohoney will highlight the significant happenings while curating FATAL LOVE. Moreover, the group will share insights and key points of the album.
Some of the showcases that fans need to watch out for are the behind-the-scenes stories while MONSTA X forms and arranges the album.
The online showcase will be aired to all parts of the world, mesmerizing Monbebe in the group's unique way. Not only that, the show will be broadcasted live that will kick off the post-promotional activities of the group for its just-released third full album.
Aside from the stories and facts that MONSTA X is preparing to share, the K-pop boy group will perform the album's lead single called LOVE KILLA. The song and performance carry the group's major transformation, as they sing the mysterious yet sophisticated tunes of the music.
On top of the entire upcoming still mentioned above, this day is the celebration of MONSTA X 2000th day anniversary, making the comeback show more memorable.
Don't forget to stream MONSTA X COMEBACK SHOW today, November 2, at precisely 10 P.M. KST.
Stay tuned!