Music
MONSTA X Suits Up In Latest Concept Photos For 'FATAL LOVE'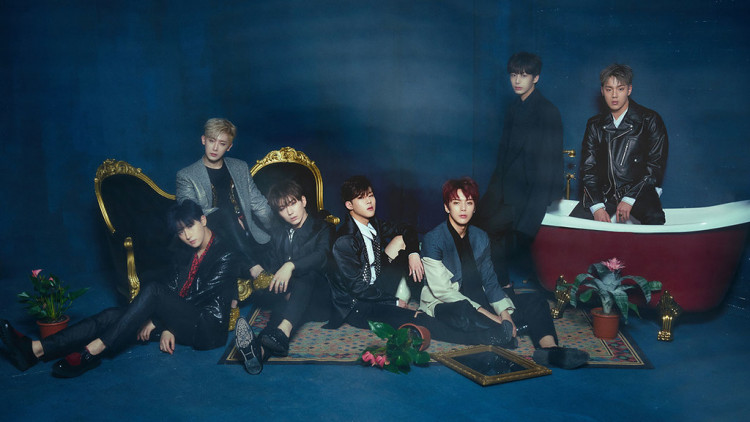 The South Korean all-boy cast, MONSTA X, mesmerizes its fans as the group dropped the final version of concept photos for its comeback album entitled FATAL LOVE.
MONSTA X suits up
In a bold description by the K-pop dedicated news site, Hellokpop, to the group, it says that MONSTA X is the "epitome of the word debonair" in the newly released concept images.
Moreover, MONSTA X lives up to the title of its upcoming album, FATA LOVE, as the group has been very consistent in sharing lethal photos that cause sophistication freeze to the fans. Also, the group delivered a formal atmosphere, yet even enticing at the same time.
Solo shots of MONSTA X
Aside from the group shot placed above, each MONSTA X member graced their close-up shots while exuding enthralling looks straight to the camera.
The first member to kick off the fascinating pictures is the bandleader, Shownu. The 28-year-old idol shows his dashing looks as he rests his face, sideward on a couch's arm. Adding spice to the photo is the light that shines on the other side of his cheek while giving prominence to his sharp eyes and smile.
The next image hails the 26-year-old band vocalist, Minhyuk. His blonde hair coincides with the neon light that shines above, allowing the idol to give his intense pose to the camera.
The 26-year-old Kihyun gave the image a prim atmosphere as he poses like he is a company owner. The align nose, and soft lips-effect of Kihyun makes him look very dashing, more than ever.
Next to release his solo shot is the 26-year-old singer-DJ Hyungwon. The idol's sleek black long hair highlights his extreme visuals as he holds his necktie for the camera.
Meanwhile, the 26-year-old PSYCHE curator, Joohoney, poses inside a vehicle, giving the camera an impressive view of his good visuals.
The last member to grace the final version of concept photos for FATAL LOVE is 24-year-old rapper I.M. He is also photographed inside a vehicle as he took a fierce pose while putting his finger on his temples.
FATAL LOVE will be made available by MONTSA X on November 2.