Music
MONSTA X Gives Fans A Taste Of 'LOVE KILLA'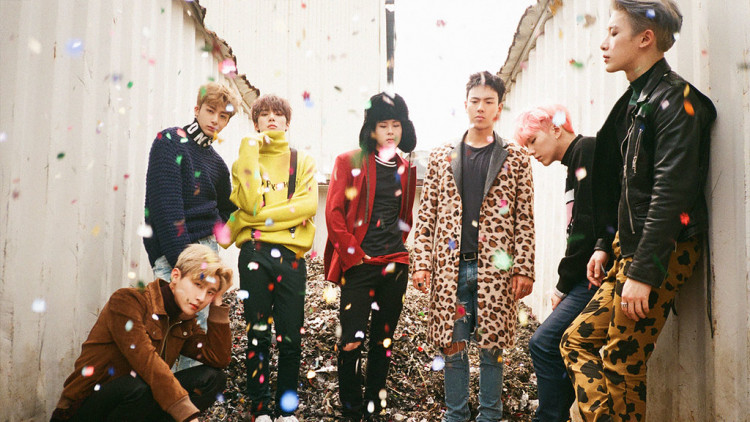 The South Korean all-boy group MONSTA X continues to wow its fans as it releases a teaser for LOVE KILLA.
MONSTA X's fiery music video teaser
As MONSTA X is preparing for its return to the K-pop spotlight, the group proves its return is all worth waiting as the music video teaser speaks of it. Having that said, a teaser in the form of a video has raised the fans' anticipation for their idols' LOVE KILLA music video.
What added spice is that it hails and combines the four versions of concept photos that the group previously releases. The matter led the fans to conclude that the K-pop group's upcoming comeback would be its most substantial return.
In particular, the music video teaser kicks off with the group on their respective fierce characters, dominating the atmosphere through their strong auras and showing its edge as an ensemble.
Dissecting the concept of the music video teaser
The music video teaser first shines its spotlight on I.M wearing his all-black outfit in a mysterious look as he exclaims, "Got room for one more." Unbendingly, fans were swift to gush over I.M's line as it races the bar for the group for its return.
Next to I.M is the Shownu, as he poses in his black suit while giving the camera a handsome look on his face. Up next is Hyungwon, who graced the video with his classical outfit and persona that makes him look like a boss of a fight club.
Joohoney is the villain as he donned an orange mullet and exceeding pale face makeup that highlights his tattoos. The next member is Minhyuk, showcasing his tantalizing eyes straight to the camera with his dynamic look.
The member who concluded the video teaser is Kihyun, who was put in a cage and arranged with a handcuff. The next storyline will be continued by an album preview that is set for release on November 1.
MONSTA X will make FATAL LOVE and the music video for LOVE KILLA available on November 2.