Music
MONSTA X Drops Latest Version Of Concept Photos For 'FATAL LOVE'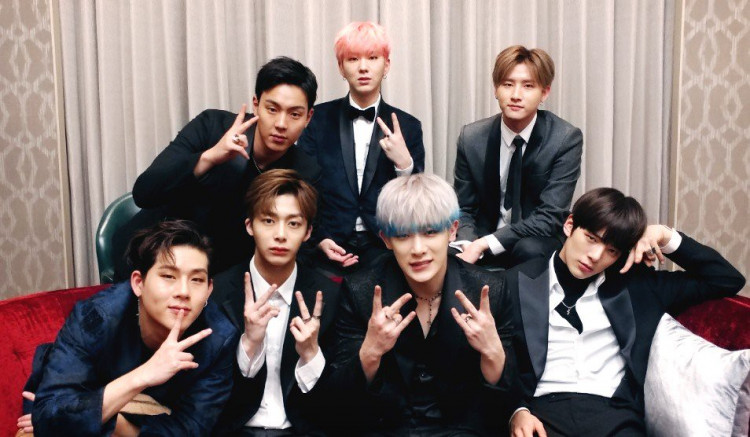 The South Korean all-boy group, tagged as the home of OST singers, has unveiled the newest batch of concept photos, making the anticipation level of its be at its peak.
The fiery version of concept photos
According to Hellokpop, MONSTA X undyingly lived up to the title of its upcoming album, FATAL LOVE, as the all-boy group has been dropping concept photos that speak so much of the title. The adjective used by the K-pop dedicated news site is "fiery," as each member divulged into a different world in each of their photos and the group photo.
The head-turning colors that comprise the images depict more fully-pledged characters of the group, fixing their gaze straight to the camera. What makes the photos very prominent and noticeable are the animal-printed outfits of all six dashing lads.
The specifics of the concept photos
The first members who appeared on the group's images are the trio of Minhyuk, Joohoney, and Shownu. All of the three MONSTA X members made sure to mesmerize their fans by posing a while gaze to the camera while wearing suites in colors of blue, dark blue, and gray.
On top of the trio shot, the three handsome lads starred on their solo shots while wearing cheetah, zebra, and crocodile-printed long sleeves, with an opening on the chest part.
The remaining three members, I.M, Kihyun, and Hyunwon, go sitting on a bench while individually gave the camera fascinating poses. The seriousness of the trio facial expression has uplifted their sleek hairstyles, making them look more handsome.
Another photo released by the K-pop group is a group shot, seeing all the boys join hand-in-hand in uplifting the concept of FATAL LOVE. The intense charisma brought by MONSTA X to the shoot has made the fans wonder as to what the finished product is.
It was previously revealed that FATAL LOVE would commence with its lead single called LOVE KILLA, composed by members I.M and Joohoney.
Meanwhile, FATAL LOVE will arrive on November 2.