Music
MONSTA X Flaunts Visuals In 'FATAL LOVE' Concept Photos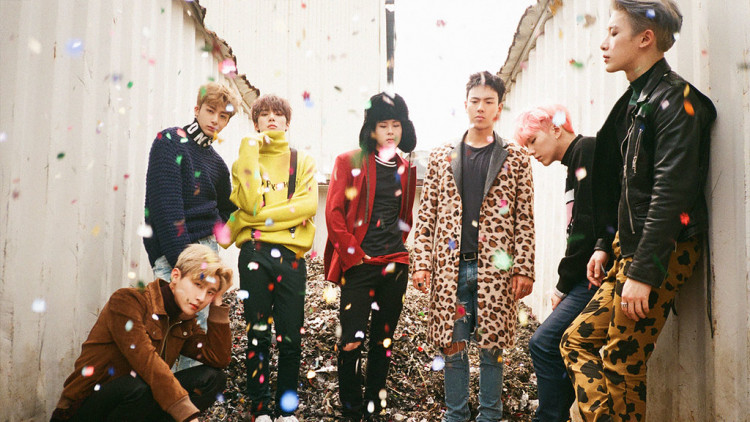 Starship Entertainment-managed South Korean all-boy group starred on its all-new concept images for its much-anticipated comeback.
Tantalizing stares of MONSTA X
The upcoming album of the K-pop group entitled FATAL LOVE, which will also serve as its comeback, is heated by the group by dropping its third concept photos entry. No doubt, MONSTA X made its beloved fans' anticipation level go up, who call themselves Monbebe, for their idols' return.
Furthermore, each photo that stars the members of MONSTA X gives prominence to Kihyun, I.M, Minhyuk, Joohoney, Shownu, and Hyungwoon's dashing and fierce looks. The boy group wore a mixture of sophisticated outfits with shades of blue, black, gold, and silver, Hellokpop reported.
The spotlights turn to the members' solo shots
Even though the concept photos do not include a group shot, it was massively commenced by its energetic bandleader Shownu, 28. The idol wore plain white long sleeves and black pants while showing off his laid back pose as the light makes him glow. The silhouette photo also highlights his eyes that speaks of so many emotions.
The next member is Minhyuk, 26, in a more zoomed shot. The singer donned a blue suit while his golden-brown hair makes him more attractive and handsome.
Lead vocalist Kihyun, 26, stars in the third photo. His silhouette shot is more radiant as it is styled in a lighter setup. The K-pop idol wore almost the same outfit as Shownu while flaunting his nose line. Moreover, his glass skin and pinkish lips couldn't help fans but gush over the intense quality of photos their idol can produce.
The group's vocalist, Hyungwon, 26, owns the best photo of the group. The K-pop idol starred in the silhouette shot showing a vertical light that transcends into his face and chest. What made the image one of the best as the group's massive Filipino fans noticed that Hyungwon wore a Barong, the Philippines' traditional costume for men.
Joohoney, who released his mixtape recently, arrives in an all-black outfit while giving off an exciting stare to the camera.
Lastly, I.M exudes a sultry aura while he pins out his best feature, his neck. The round earrings he wore added spice to his looks while a strand of hair rests on his forehead.
Meanwhile, FATAL LOVE is set to arrive on November 2.