Music
MONSTA X Releases Lethal Concept Photos For Comeback Album 'FATAL LOVE'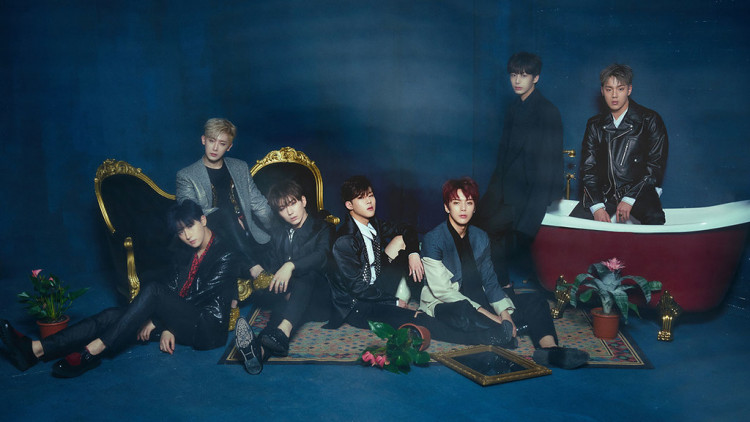 The South Korean all-boy group MONSTA X, composed of Joohoney, Shownu, Kihyun, Minhyuk, Hyungwon, and I.M, colors its comeback album red the six dashing lads stars on the first concept photos for FATAL LOVE.
Fiery red concept photos
MONSTA X has dropped the first version of concept photos for its comeback album entitled FATAL LOVE, with a blazing theme highlighting each member's alluring visuals. A Hellokpop report says that the images released are "literally fire" as it uses lightning that best resembles it.
Shownu, 28, exudes a captivating look with the spotlight on his tantalizing eyes. Indeed, Shownu made the fans of Monbebes flutter as he took a fascinating pose.
Member Joohoney, 26, who recently released his mixtape PSYCHE and its powerful music video, dominated the photo as he sweetly takes a sweet glance at the camera's eye. The print comes elegantly but also shows Joohoney's strong aura.
Up next is Minhyuk, 26, with his sizzling photo entry! The image shared by the group of Minhyuk states that MONSTA X's album is indeed fatal.
The sophisticated aura of the K-pop idol sees him in bleeding lips and super tired eyes. Moreover, the background added wearily to the photo as Minhyuk poses a vibe that makes him look like he's suffering a painful note.
Back to the sweet poses is the 26-year-old Hyungwon's photo. The theme goes back to having the red background as the camera took a lovely shot of the idol's appalling face. Adding spice to the image is Hyungwon's sleek black hair, with threads of it draping on his forehead.
Well, it seems like Hyungwon is the Zayn Malik of K-pop!
The more neutral photo of Kihyun, 26, is in line with the concept of Minhyuk's image. The MONSTA X vocalist who recently graced the newest issue of Harper's Bazaar showcased his masculinity on the strong character he took while owning to the album's concept.
Lastly is I.M, 24. The intense and hazardous stare of the idol highlights the upcoming raps he is about to sing in the album.
More content from MONSTA X
In continuation of the concept photos placed above, MONSTA X also released a group photo that shows the same outfits each of them wore on their solo shots. The backgrounds also were revealed, as per Allkpop.
For the time being, FATAL LOVE by MONSTA X will arrive this coming November 2, 2020.