Fashion
Lee Joon Gi Collaborates With ARENA HOMME PLUS For A Photoshoot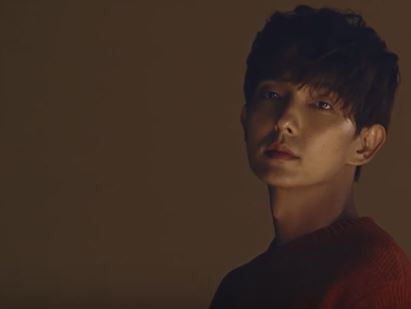 The South Korean actor, dancer, singer, and versatile model, Lee Joon Gi, 38, has participated in a stunning photoshoot with the men-dedicated fashion magazine, Arena Homme Plus.
Stunning photoshoot with
Arena Homme Plus
In the interaction between the Criminal Minds star and the fashion outlet, there came the point where Arena Homme Plus asked Lee Joon Gi a photo of himself as a child. The actor then showed a picture that shows him balancing with his arms wide open.
In comparison, the fashion magazine shots best resemble the actor's aura and charming looks on his photo from his childhood.
In the release images by Arena Homme Plus, Lee Joon Gi exudes powerful characters that made him look a few years younger.
One photo of Lee Joon Gi sees him wearing an all-black outfit, starting from the silk top and bottom to the massive coat and leather shoes. The actor took a pose while glancing at his hand. Also, the photo hails as the actor's prominent shot as it delivers a mesmerizing aura.
In other photos, Lee Joon Gi still took the same pose, but this time, in another outfit and setup. The actor uplifted its high-fashion sense when he wore a spilled paint identical top and bottom outfit.
Interview with
Arena Homme Plus
Shortly after the pictorial, Lee Joon Gi sat with the fashion publication for an exclusive interview.
In one of the tackled topics, the Flower of Evil actor shared his thoughts on his acting career and how he sees it as a passion. He shared that he always sets himself in serious mode every time he goes acting.
Furthermore, he also talked about doing doubles stunts. "Performing action scenes is also acting," he said. He added that doing action scenes allows the camera to focus on the actor to make sure the fight scenes are well documented.