Fashion
Lee Dong Wook Features On NYLON Magazine + Interview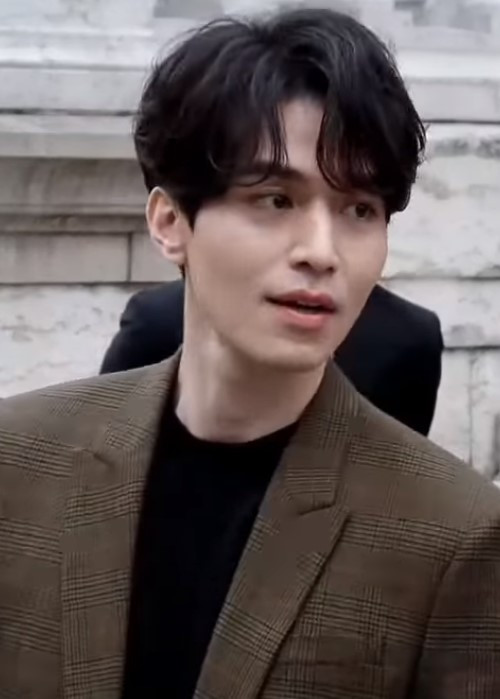 The South Korean actor, model, host, and entertainer, Lee Dong Wook, 38, partners with Nylon magazine for a pictorial and interview.
Lee Dong Wook exude charms on pictorial with
Nylon
In the photos released by famous fashion magazine, Lee Dong Wook showcases his fun-filled side but never leaving off his dashing visual. Moreover, the actor made the photoshoot's atmosphere by delivering his contagious enlivening vibes while giving the camera poses that made his fans left in pure awe.
Lee Dong Wook donned various outfits classification, from the elegant all-black apparel to a street style jacket that made him look a few years younger.
The first photo shows the actor standing on chairs while fiercely staring at the camera. He wore a Calvin Klein white shirt and a black coat of the same brand.
The next photos see Lee Dong Wook gazing at the camera in various fashionable jackets. Some images are styled in monochromatic setup, while some are in chromatic.
The most prominent shot of the fashion outlet of Lee Dong Wook is the cover photo. The actor wore a black CK jacket hoodie, while simply he straightforwardly looked at the camera. The picture is styled in a retro old photo setup, allowing the actor's facial features to be highlighted.
Lee Dong Wook as a
gumiho
in
Tale of the Nine-Tailed
For the time being, the actor appears in tvN's newest drama series titled Tale of the Nine-Tailed. It tells the story of a male gumiho in the name of Lee Yeon, who has divulged in the city living.
The character of Lee Dong Wook as a gumiho cross swords with the character of Jo Bo Ah as Nam Ji Ah, a producing director who perseveres in finding the truth of her parents' disappearance.
"I don't have a gumiho's special ability, and since I have to live in accordance with society, I try to get along with everyone," he said.
Meanwhile, Lee Don Wook's full interview and pictorial is available under the November publication of Nylon.