Fashion
MONSTA X's Kihyun Partners With HARPER'S BAZAAR + Talks About 'Fatal Love'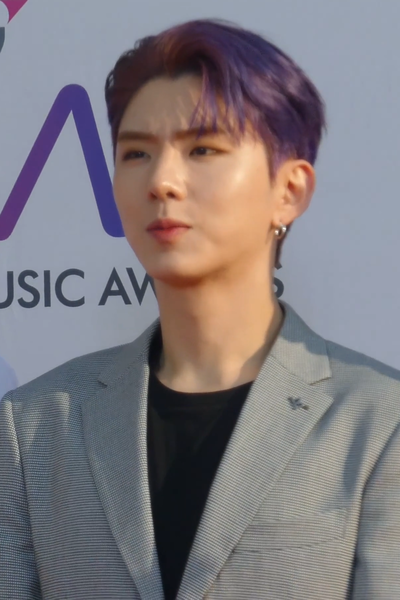 South Korean 26-year-old singer Yoo Ki-Hyun, famously known as MONSTA X's Kihyun, starred in Harper's Bazaar's photoshoot as he shows off his natural yet endearing poses.
Dark and natural aura of Kihyun
In the photos released by the fashion outlet, the MONSTA X member showcases his contracting visuals. The pictorial hails the theme of showing off visuals and concepts that tell of the "various times of day," Soompi reported.
Furthermore, Kihyun did not dismay his fans and the production team by giving the camera his dark side, yet natural vibe. Also, Kihyun depicted the other side of him, a monster on stage, leaving his fans speechless!
One photo shared by Harper's Bazaar sees Kihyun in a monochromatic image, wearing a black suit and holding a glass of beverage. He poses as if he just woke up, with both eyes closed.
Another photo hails a minimalist and straightforward theme. It shows Kihyun sitting on a brown couch, giving the camera a high-fashion strike. He wears a pair of dangling earrings, a red tank top, and a greenish bottom. Adding spice to the photo is the sun's silhouette and beams reflected on the wall behind him.
Kihyun's thoughts on MONSTA X's upcoming album
Shortly after the fascinating pictorial, Kihyun sits with the fashion magazine for an exclusive tell-out.
When the interviewee asked Kihyun about his sentiments towards his group's album entitled Fatal Love, which is set to arrive on November 2, he said it would be the band's best stunt.
Kihyun then pleaded for the fans of MONSTA X to look forward to it, saying, "The music and performances will show the best of the group MONSTA X in our sixth year."
He also thanked his beloved fans, who call themselves Monbebes, for the undying support they have been giving since MONSTA X debuted. He revealed that he is working himself to be better for the band's fans.
Meanwhile, Kihyun's full interview and image are available via Harper's Bazaar's November issue.