Music
MONSTA X's Shownu Lends His Voice For tvN's 'Tale Of The Nine Tailed' OST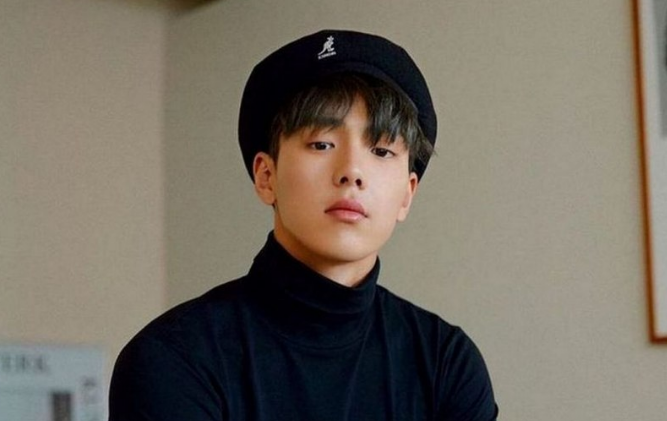 The South Korean all-boy group MONSTA X's leader, Shownu, adds another OST to his collection. His fans and K-drama fanatics will hear the 28-year-old K-pop idol's mesmerizing voice as he sings an OST for tvN's newest drama series titled Tale of the Nine Tailed.
Having that said, the versatile singer gave off his best vocals on the fascinating music piece called I'll Be There.
The concept of
I'll Be There
In a Hellokpop report, I'll Be There proudly sings of an out of this world rhythm that will undoubtedly capture the hearts of its listeners—the track delivers an oozing feeling that will make the atmosphere go lite.
Furthermore, the track's chorus makes it prominent as it tags along with unique variations of sounds and instrumentals.
On the other hand, the words of I'll Be There shares the same concept of the melody, adding special notes on poetic lines. Part of the lyrics sings: "I will find someone who is destined to cross time and space."
I'll Be There sings the feelings for the drama series' male lead character Lee Yeon, portrayed by actor Lee Dong Wook. The MONSTA X leader will show off his outstanding vocals while making the persona of the Lee Yeon mysterious and comes in a strong aura.
Meanwhile, Shownu's I'll Be There OST was released on October 15 (Thursday). Watch the music video below!
More of
Tale of the Nine Tailed
The renowned Kang Shin Yo directs tvN's newest fictional drama series. The writer responsible for the awe-inspiring story plot of the series is Han Woo Ri.
Tale of the Nine Tailed hails a fantasy world setup, where a gumiho lives in the city with someone chasing him. The enthralling plot will lead two characters to fall in love with each other, making the turn of events go wild and sweet.
The drama series will feature new episodes every Wednesday and Thursday via tvN, at 10:30 P.M. KST.