Music
Stray Kids Share Dashing Looks On New Teaser Images For Japanese EP 'ALL IN'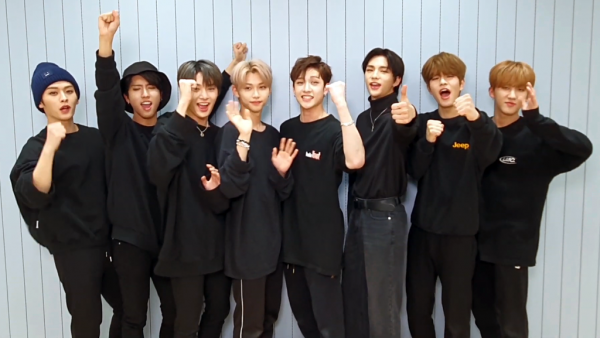 The South Korean all-boy group Stray Kids is set to dominate the Japanese music stage as the group revealed an enlivening teaser for its upcoming extended play entitled ALL IN.
On September 21, Stary Kids' home management and recording label, JYP Entertainment, announced the vast news through posting a statement on the group's official Japanese fan club homepage and social media accounts.
According to Hellokpop, Stray Kids' comeback in the Japanese music market comes after five months.
ALL IN Previews
Stray Kids
JAPAN 1st Mini Album ALL IN

2020.11.04(Wed)#StrayKids#スキズ#SKZ_ALLIN#BangChan #LeeKnow#Changbin #Hyunjin#HAN #Felix#Seungmin #I_N pic.twitter.com/kxn8TKJjtv

— Stray Kids Japan Official (@Stray_Kids_JP) September 25, 2020
All eight members of the K-pop group has captured the attention of its fans upon the release of the album's concept photos. Stray Kids wore street-style inspired looks that best depicted a strong synergy of sophistication.
Moreover, the concept photos allow the fans, especially the Japanese fans of the group, to take a vast to peek at what the full album tastes and looks like. As the group showed its fans, who call themselves Stays, a glimpse of ALL IN, fans couldn't help but gush over the mesmerizing beauty of the lads.
Stray Kids poses fierce poses in front of the camera while enticing its fans to anticipate the album's release. The exceeding and undying visuals of Stray Kids led the anticipation level of the fans to be at its highest level.
Aside from the visuals, the charms and attitudes brought by Lee Know, Bang Chan, Hyunjin, Changbin, Felix, Han, and I.N has made the concept images be at its peak.
Alongside the concept images releases, Stary kids dropped the mesmerizing jacket covers of the album. The said jacket covers show off the group's modish and youthful sides by wearing unique hairstyles that prove their growth as a K-pop idol.
ALL In will put on a spectacular show on November 4, bottling up seven tracks, with a lead single of the same name and two brand-new songs titled One Day and FAM.