Celebrity
Check Out: K-Pop Idols Who Are Also Successful Youtube Influencers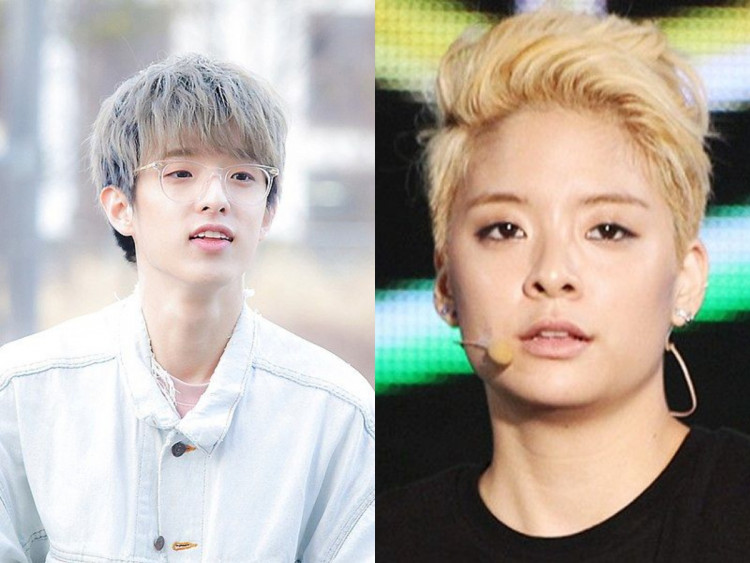 Despite owning a very hectic schedule for practice, activities, production, recording, post-production, choreography practice, pictorials, and other stunts K-pop idols have, there also some that couldn't let go of their other passion.
K-pop idols solely need a break from the scripted spotlights as they genuinely need to be themselves and act like no one's going to judge them. Some idols go painting, swimming. Gaming, adventures, and some like to rest and chill.
Kpopstarz has listed the famous K-pop idols of today who manage their personal Youtube channel despite being a successful artist.
Amber Liu
Amber own as Youtube channel for five years now, starting on April 3, 2015. She currently hails a whopping 1.46 million subscribers and a series of videos and vlogs with her close friends.
DAY6 Jae
The Youtube channel naming JaeSix is owned by Jae and is the video dump of his fun-filled moments with roadside interviews with friends. More contents of Jae are "day in the life" videos, which he made his unique version: "A Jae in the life."
EXO Baekhyun
"백현 Baekhyun" is managed by Baekhyun, who currently has a soaring 3 million subscribers with 13 videos on the loose. The idol uploads his dance practices and music covers to his channel, and as well as random vlogs content.
CLC Sorn
Sorn is a successful Youtuber despite owning an intense career as a K-pop idol. The singer uploads contents like song covers, makeup tutorials, random daily vlogs, and collaborations with fellow female idols like BLACKPINK Lisa and CLC Elkie.
MAMAMOO Solar
Solar is a prominent Youtuber and K-pop idol, with a channel named "솔라시도 solarsido" that has more than 2.37 million subscribers and 152 videos. The content creator uploads new content regularly, usually challenge videos, vlogs, and song covers.
EXO Chen
Chen owns over 1.5 million subscribers, where he uploads his covers of Korean songs. His high-quality and calming videos makes his viewers ask for more.
Super Junior Heechul
"김희철 KimHeeChul" is owned by Heechul, who is known for being an entertainment persona. The idol holds 149 videos and 475K subscribers as of this writing.