Celebrity
READ: Here's A List Of K-Pop Idols Known For Their Amazing Leadership Caliber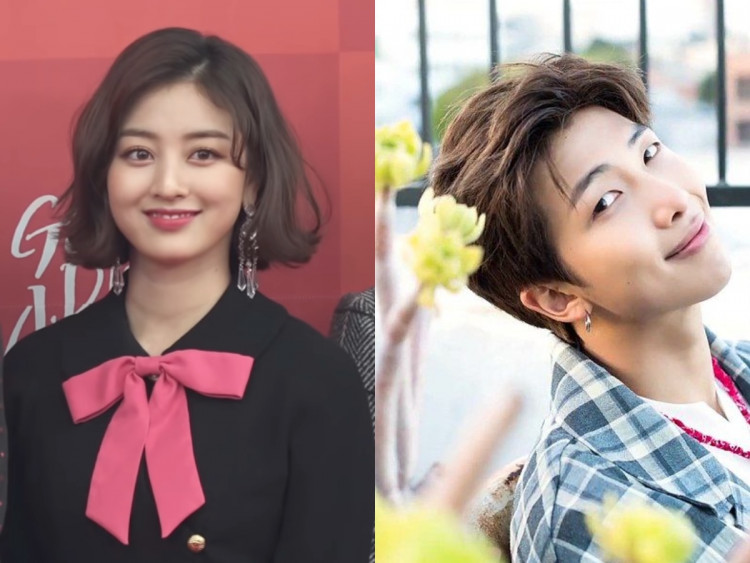 In the K-pop culture, groups always assign a leader. Though age is not a requirement to lead a K-pop group, several times hail the eldest member of the band as its sole leader. The leader's responsibility plays a tremendous job than the remaining band members, as they take a regulatory role.
The prominent position of being a bandleader will give one power in making sure everyone in the group feels included in all activities and keeping a constant rain check to make sure.
Kpopstarz has listed the K-pop idols who have proved they are worthy to their respective band's leader.
BTS RM
RM, 26, has internationally renowned his leadership skills and ability as he remarkably led BTS for over seven years now and counting. The tireless idol has represented his group in multiple local and international talk shows, not to forget his speech at the UN assembly.
TWICE JIHYO
Jihyo, 23, is tagged as one of the most hardworking and most assertive leaders in the K-pop culture. Her job in leading nine talented and skillful idols did not hinder her from fulfilling his duty gracefully. Jihyo has been in the industry for 15 years now.
EXO SUHO
Suho, 29, is the main vocalist, visual, and the leader of the senior group EXO. Considering the group is one of the most famous bands in the K-pop stage, Suho's job keeping his band members at pace is quite significant. However, he has done it successfully.
(G)I-DLE SOYEON
Soyeon, 22, and her life experiences contributed a lot in letting her fulfill her sole responsibility as a bandleader. Her self-love journey made her become the best bandleader (G)I-DLE could have.
NCT and SuperM TAEYONG
Taeyong, 25, holds an immense responsibility in leading two K-pop bands. He also acts as the lead vocalist, rapper, dancer, and visual of the band.
There are several instances where the idol's leadership ability was captured by a video camera, showing off his happiness in doing his task.