Fashion
NU'EST Minhyun Shares About Forthcoming Drama Project & Life Goals In Dazed Korea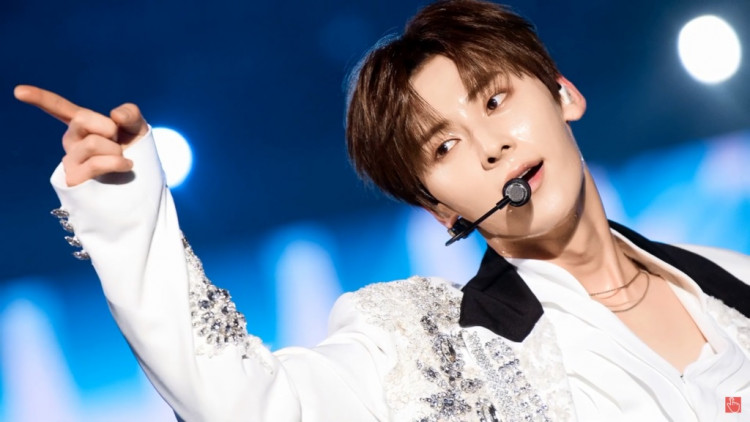 The 25-year-old South Korean singer-songwriter Hwang Min-Hyun, best known as Minhyun, illuminated his awesomeness and beauty in collaboration with Lancôme for Dazed Korea fashion magazine.
In a Soompi report, Minhyun sits with the Korean fashion magazine for an exclusive all-out interview after his mesmerizing pictorial. Furthermore, Minhyun shared his genuine feeling towards his forthcoming drama project, his life goals for the remainder of 2020, and more.
The NU'EST card-carrying member recently announced his first leading portrayal on a role appointed to him for 'Live On,' a jTBC K-drama series. Having that said, the K-pop idol now turned actor filled his interview with Dazed Korea with excitement and joy as he shares his thoughts about it.
"I think I'm looking forward to seeing how another side of me will turn out on the TV screen," Minhyun exclaimed. The idol then added that he is very enthralled and excited about what he'll look like acting a role since his fans are used to him singing and dancing on stage. However, Minhyun promised that he'd pour out his best craft towards the drama project by showing a better version of himself.
On a different note, the singer revealed that he initially wanted to work with Dazed Korea before the year ends, and to his surprise, his dream came true. "Thank you, Dazed," Minhyuk primarily said.
The idol continued that being in Dazed Korea is not just his sole goal for 2020; he also aims to cherish and treasure the people that surround him more and more each day. Lastly, he wants everyone to be happy.
Lancôme x Minhyuk
Minhyuk and Dazed Korea are in partnership with Lancôme cosmetics for the pictorial. The said matter marks Lancôme's first collaboration with a male artist in the country.
According to Allkpop, the brand chose Minhyuk as he best depicts a "clean and innocent" image. Indeed, the dashing idol lived up to the brand's expectations by showing off his flawless skin and visuals throughout the photoshoot and interview.