Fashion
MAMAMOO Goes Stylishly Sporty With Andar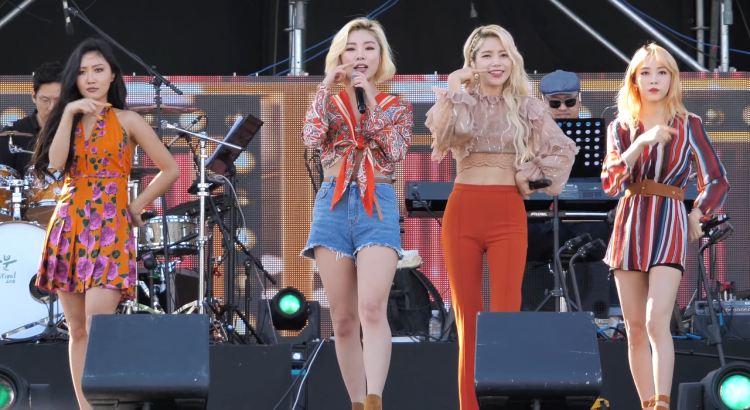 With the world still suffering agitatedly from the COVID-19 global pandemic, the athlete dedicated clothing line Andar was graced by the South Korean all-girl group MAMAMOO.
The K-pop idols shared the necessity of staying physically healthy and fit while staying at our respective houses' comforts. As per Hellokpop, the brand didn't make the wrong choice in inviting MAMAMOO over as the quartet exudes intense confidence and optimism throughout the photoshoot.
All four members of the K-pop group, Moonbyul, Solar, Hwasa, and Wheein, flaunted the brand's clothing collection for Winter and Fall, depicting the energy of keeping the fun while doing workouts at home. The gorgeous ladies' lively and healthy materialization of the Andar look added more color to the already radiating outfits.
The photoshoot went on with the ladies wearing their face masks, making them shine in their youthful charm. Despite covering half of their faces, each of the girls spoke many stories through their eyes alone.
Member Moonbyul remains enlivening and distinct, Hwasa flaunted her inflaming aura, Wheein depicts a trippy facial expression, while Solar delivered and enthusiastic attitude.
The quartet's charm made Andar's production team commend each member for their versatility and professionalism in the photoshoot. A frontman from Andar blurted out that MAMAMOO's fans can expect more collaborations and partnerships between the K-pop female band and the brand.
The representative said that the girl band's healthy and bright beauty shine brightly during the shoot. "In our next collaboration, fans will get to see their confident and honest charms," the representative from the brand said.
In a recent happening, member Hwasa took home the first place on the August 21 episode of KBS's 'Music Bank.' Hwasa's 'Maria' made TREASURE's 'BOY' finish in second place with 3,280 points, while she got 3,498 points.
See more of their photos below!