Music
CRAVITY Blazes At Their 2nd Mini-Album 'Hideout: The New Day We Step Into'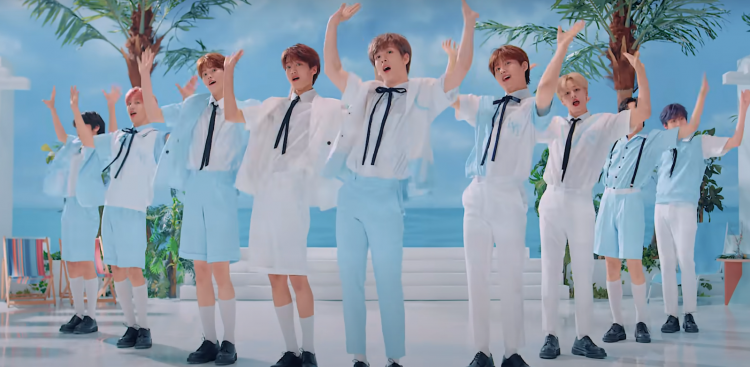 The South Korean all-boy group CRAVITY started dropping teasers to prepare the fandom for another season with their new songs. Aside from those, they launched concept photos – individual and group shots in different concepts. Along with the teaser photos comes their concept film teasers.
On August 10, the rookie group's agency Starship Entertainment unveiled the official tracklist of CRAVITY for their second mini-album entitled 'Hideout: The New Day We Step Into.'
As their comeback comes to near, the dashing boys unveiled the album preview, featuring seven of the album's unique and addictive tracks. It includes the title track 'Flame' and other song titles like 'Believer,' 'Ooh Ahh,' 'Realize,' 'Hot Air Balloon,' 'Sunrise,' and 'Breathing.'
The pieces of records that bottle up the group's newest album are considered an experimental bop that emboldens how people go to the world's greatest extents and aim for their dreams despite all the uncertainties surrounding them.
'Hideout: The New Day We Step Into' was released last August 24, with the teasers for the album, concluded on August 12.
CRAVITY made known their debut album 'Break All the Rules' in April, then their first mini-album 'Season 1 Hideout: Remember Who We Are,' and followed up with 'Cloud 9' in June.
The group returns with 'Hideout: The New Day We Step Into,' which is an impressive and dynamic EP aiming to develop the rookie's overall image. The release marks the first-ever comeback for the group since their debut stages.
The said album delves into passion, agony, loneliness, and affection while being in the process of realizing one's dream. It is a compilation of seven powerful tracks that cast their uniqueness and talents.
The whole album is undoubtedly an affirmation for LUVITY to continue kindling the burning desire they've got deep down inside their hearts, without forgetting the true meaning of life.
Undoubtedly, CRAVITY has set the stage and their fans' hearts on fire!