Music
BTS Unveils First Set Of 'Dynamite' Teasers + Fans Gush Over Their Hairstyles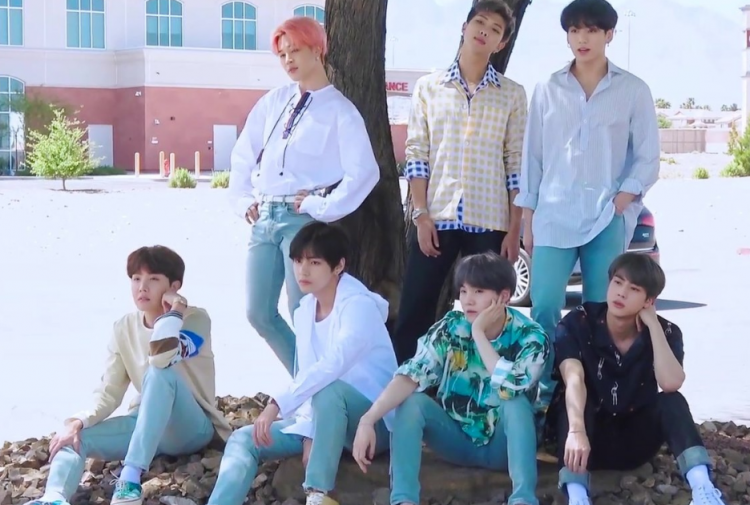 BTS is just starting!
All seven phenomenal lads who bottle up the South Korean megawatts group flaunted their vivid hair makeovers in the newly released teasers of their forthcoming digital single titled "Dynamite." On August 10 (Monday), BTS, consisting of RM, J-hope, Suga, Jin, Jimin, V, and Jungkook, showed off their various attitudes through their stylish poses in captured images. As per Hollywood Life, the portraits give prominence to each member's modish poses in front of a white background.
The name BTS stands for Bangtan Sonyeondan or in English, its "Beyond the Scene." The ARMYs around the world had the chance to take a vast peek of the much-awaited single.
The South Korean septet donned distinct outfits from denim to vivid styles and patterned apparel, making the group stand out ever than before. But what caught the ARMYs attention is the band's hairstyles. Their avid fans made sure to let their idols know about their sentiments of their hair.
One fan commented, "His blue hair, their hair! OMG!" The young army pertained to RM's dazzling blue hair.
One Instagram user pinned out V's golden-brown hair by delineating it as a "fluffy" one.
On Twitter, a fan tweeted that Jin was/is/will always by the ever-handsome man at all times.
The concept images were released shortly in BTS' official Instagram account, making Jimin's photo the fastest to reach a million likes. The band also dominated Twitter's trending list on the no. 1 spot for hours since the release of the images.
Meanwhile, as per Mashable, the all-boy band is gearing up for a hectic end-of-month schedule. The septet will perform at the upcoming 2020 MTV Video Music Awards with "Dynamite," alongside J Balvin and Doja Cat.
To date, the ARMYs is waiting for the single's release on August 21, coming after the live countdown and the official music video teaser.