Awards
BTS Jungkook Claims Top Spot Amid Global Hype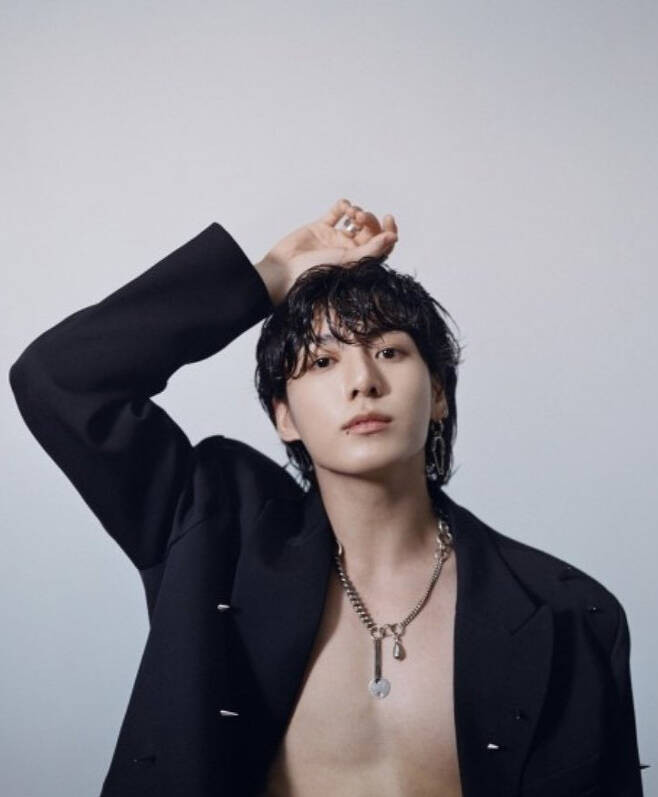 K-pop idols have now firmly established themselves as a global trend. K-Trot singers are also receiving more love than ever before. In response to this, News1 has launched a one-stop platform called [Star1 Picks], where fans can find vivid photos, the latest articles, and trending videos all in one place. With [Star1 Picks], News1 introduces the top five personalities who have garnered the most attention over the past two weeks, both in the 'K-pop Idol' and 'K-Trot Star' categories. This segment, [Star1 Picks-Kpop] and [Star1 Picks-KTrot], is designed to provide fans with the latest information and the utmost enjoyment.
1st Place = Jungkook
Jungkook of BTS, rightfully dubbed a "global pop star," has once again secured the first place in the idol category of [Star1Pick]. With his impish smile and charismatic, intense gaze, he possesses an equal blend of cuteness and sexy charm that has captured the hearts of women worldwide. Jungkook simultaneously released his first solo album, 'GOLDEN', globally on the 3rd. The album, inspired by Jungkook's 'golden moments' as a solo artist, features a total of 11 tracks including the title song 'Standing Next to You', 'Seven', and '3D (feat. Jack Harlow)'. 'GOLDEN' soared to 'Double Million Seller' status on the Hanteo Chart just five hours after release. The title song 'Standing Next to You' along with other tracks from the new album dominated the upper ranks of the 'Daily Top Songs Global' chart on Spotify, the world's largest streaming company. Additionally, both 'GOLDEN' and 'Standing Next to You' have topped Japan's Oricon Daily Album and Digital Single rankings.
2nd Place = V
Following Jungkook, another BTS member, V, has recorded the second place. In September, V swept the globe with his solo album 'Layover'. Since then, he has been showcasing his global presence by concurrently engaging in activities as a luxury brand ambassador. In his recent luxury brand photoshoot, V drew attention with his dreamy and intense eyes, exuding sexy appeal. Moreover, he has garnered the interest of both ARMYs and the general public with his comfortable and humane charm on tvN's recently concluded show 'Business Communication God - Seojin's Edition'.
3rd Place = NCT
NCT has stepped up to third place. The interest in NCT, particularly its unit NCT 127, has spiked due to their upcoming solo concert in Korea this month. NCT 127's third tour, 'NCT 127 Third Tour 'NEO CITY: SEOUL - THE UNITY'' will be splendidly held over six days, on the 17th to 19th and 24th to 26th, at the KSPO Dome (formerly Gymnastics Arena) in Seoul Olympic Park. The concert title 'THE UNITY' signifies the complete unity with fans around the world, starting with their first tour 'THE ORIGIN' and the second tour 'THE LINK' that connected through music. Audiences can expect a mesmerizing performance that combines NCT 127's unique music, powerful stage control, and their energetic charm.
4th Place = Jennie
Jennie, who released her new solo song 'You & Me' last month, has taken the fourth spot. The public's attention was captured by Jennie's 'You & Me' character, reminiscent of a humanized version of the anime 'Sailor Moon'. In the song, she presented an ethereal and otherworldly visual, with long twin-tailed hair and Barbie-like diverse styling against the backdrop of a large moon. Jennie's extravagant styling and the addictive melody of 'You & Me' synergized to score the song at number 7 on Billboard's 'Global 200' and number 1 on the 'Billboard Global (Billboard Global Excl. U.S)' charts.
5th Place = IVE
IVE, which has ranked fifth this time, garnered a lot of attention with their 'commute photos'. On the 27th of last month, as IVE headed to KBS 2TV 'Music Bank' rehearsal, the members caught the eye with their personal fashion styles, suitable for the chilly weather, each displaying their individual flair. Ray donned a long skirt with a pink cardigan, exuding a cute charm; Gaeul turned heads with a glimpse of abs in a black outfit adding a sexy touch; Jang Wonyoung charmed with a mint two-piece set; Ahn Yujin styled a check shirt tied around her waist for a kitschy look; Lee Seo flaunted retro fashion with a pleated skirt, and Liz gathered attention with her blonde hairstyle. Meanwhile, IVE is currently riding the popularity wave with the title track 'After LIKE' from their new album 'IVE MINE', sweeping the domestic music charts.