Celebrity
BLACKPINK's Lisa Shines in Paris' 'Crazy Horse' Show, Avoids Topless Trend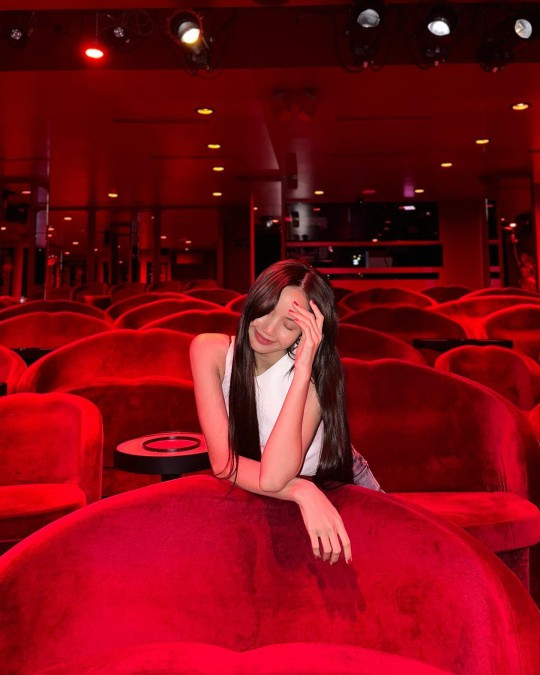 BLACKPINK's Lisa participated in the renowned Paris art nude show "Crazy Horse", and photos of her with the cast have been released.
Lisa is set to perform in a total of five cabaret shows over three days, from September 28 to 30. The "Crazy Horse" show, in which Lisa participated, is one of the top three cabarets in Paris, known for its performances that illuminate the female form with lights and shadows.
While some view the show as an artistic expression of the beauty of the human body, others criticize it as merely salacious. Lisa's participation in the show has thus become a significant topic of discussion.
Amidst this, Lisa expressed her excitement, saying, "I can't wait for this stage to unfold," sharing her arrival at the venue and heightening anticipation.
Furthermore, after Lisa's cabaret performance on the 29th, photos with the cast spread rapidly across various online communities. The photos revealed Lisa's stage outfit, which became a hot topic. While the regular cast of "Crazy Horse" posed topless, wearing only gloves and wigs, Lisa confidently stood in the center, fully clothed, drawing attention with her radiant smile.
Her cheerful demeanor amidst the distinct atmosphere of the cast also endeared her to fans.
Lisa had previously shared a silhouette video of herself, revealing her participation in the "Crazy Horse" show. The news of her involvement introduced the cabaret performance to domestic audiences unfamiliar with it, garnering even more attention.
Although Lisa opted against going topless, the ongoing controversy surrounding the show's explicit nature remains. Some argue that the intent of Lisa's performance in 'Crazy Horse' was to attract a new audience, raising concerns about the "popularization of sexual commodification."
Particularly, some netizens criticize the decision, emphasizing that Lisa, as a member of BLACKPINK-a group immensely popular among teenagers and young women-should have been more cautious.
Meanwhile, Lisa has been embroiled in rumors of not renewing her contract with YG Entertainment, where BLACKPINK is signed, since July. However, the agency has stated that they are "still in discussions."