Music
BLACKPINK's Lisa to Grace the Stage of Paris' Iconic Crazy Horse Cabaret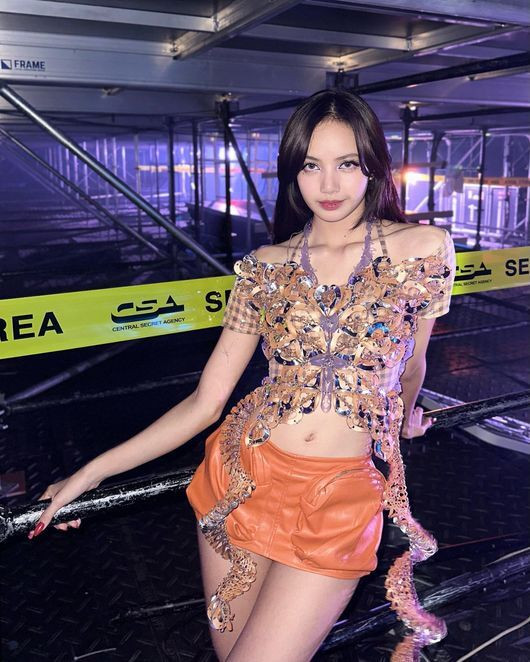 BLACKPINK's Lisa, the globally renowned K-Pop sensation, is set to dazzle audiences with her upcoming performance at Paris' legendary cabaret, Crazy Horse. This move places her in the esteemed company of celebrities like Beyoncé, Pamela Anderson, and Dita Von Teese, all of whom have previously graced the same stage.
Crazy Horse, often referred to as "The ultimate Parisian cabaret," has a rich history of hosting high-profile performers. Lisa's inclusion in this list not only speaks to her global appeal but also her versatility as an artist. The 26-year-old star's affinity for Crazy Horse is well-documented. She has been an avid fan, making several visits to the theater and often engaging with the performers backstage.
Expressing her enthusiasm for the upcoming shows, Lisa shared a post on Instagram, posing amidst the cabaret's iconic red seats, captioned, "Can't wait for this to finally happen! D-1 See you soon." Her excitement is palpable, reflecting her deep admiration for the cabaret.
Andrée Deissenberg, the general manager of Crazy Horse's cabaret creation and brands, in an interview with Elle, shed light on Lisa's association with the cabaret. She highlighted that Lisa would transform into a "Crazy Girl" for five exclusive performances spanning Thursday to Saturday, CEST. These performances promise to be intimate and unique, offering fans a chance to witness Lisa in a new avatar. As part of the "Totally Crazy" show, Lisa will don various costumes, participating in group numbers and also delivering solo performances, including renditions of "But I am a Good Girl" and "Crisis? What Crisis?!"
Preparation for this performance has been underway for some time. Lisa reportedly underwent secret rehearsals during BLACKPINK's visit to Paris for its Stade de France concert in July. Deissenberg praised Lisa's professionalism, stating, "She rehearsed, she really does it well."
Lisa's appearance at Crazy Horse is anticipated to draw a fresh audience to the cabaret. Deissenberg emphasized that Lisa epitomizes the essence of Crazy Horse: a woman who is confident, liberated, inquisitive, and at ease with herself.
However, fans hoping to secure tickets for #LISAxCRAZYHORSEPARIS might be disappointed as tickets have already sold out. The cabaret has also issued a reminder to its audience, prohibiting photography, filming, or recording during the show.
The "Totally Crazy" show, lasting 90 minutes, promises to be a visual spectacle, showcasing the legendary Crazy Girls in a vibrant and audacious performance, staying true to the cabaret's signature style.