Music
BLACKPINK's 'How You Like That' Sets New K-pop Benchmark with 1.5 Billion YouTube Views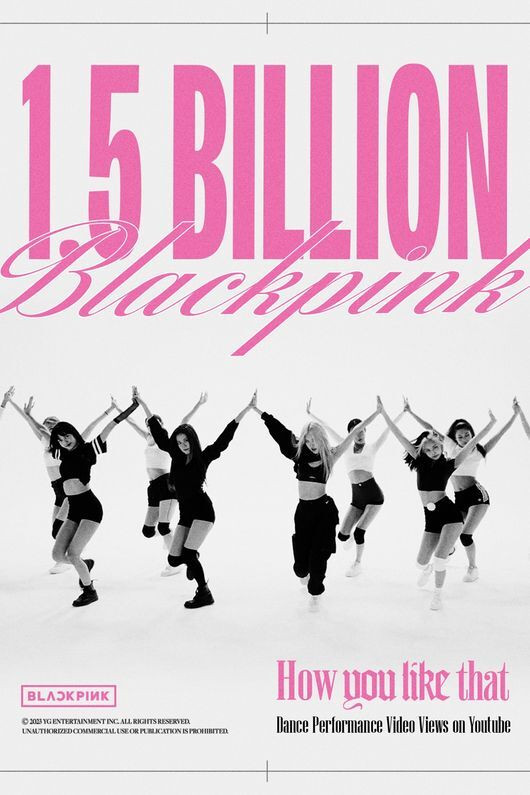 BLACKPINK's dance video for "How You Like That" has surpassed 1.5 billion views on YouTube.
According to YG Entertainment on September 27th, BLACKPINK's dance video for "How You Like That" crossed the 1.5 billion view mark on YouTube around 10:16 PM on the 26th. Released on July 6th, 2020, it took just over 3 years and 2 months to achieve this milestone, setting the highest and first-ever record for a K-pop dance video.
With this achievement, BLACKPINK now boasts a total of four videos on YouTube with over 1.5 billion views. Previously, "DDU-DU DDU-DU" (2.1 billion views), "Kill This Love" (1.8 billion views), and "BOOMBAYAH" (1.6 billion views) reached similar view counts.
The explosive view count of their dance videos is a testament to BLACKPINK's unique appeal. Their signature intense performances continue to captivate global fans. The main music video for "How You Like That" (1.2 billion views) is also on a steady rise, and the future trajectory of these two popular videos is eagerly anticipated.
"How You Like That" carries a message of soaring high regardless of the circumstances. It won the 'Song of The Summer' at the 2020 MTV Video Music Awards and was also crowned the 'Global Top Summer Song' by YouTube in the same year.
The song also achieved remarkable success on music charts. Not only did it achieve a 'Perfect All Kill' on domestic charts, but it also ranked 2nd on Spotify's Global Top 50, 20th on the UK's Official Singles Top 100, and 33rd on the Billboard Hot 100, showcasing its powerful influence in the mainstream pop market.
Meanwhile, BLACKPINK recently concluded their largest-ever K-pop girl group world tour, 'BLACKPINK WORLD TOUR [BORN PINK]', with over 1.8 million attendees. Adding their performances as the first-ever Asian headliner at the U.S. Coachella Festival (combined two-day attendance of 250,000) and the UK's Hyde Park (65,000 attendees), they've performed for a staggering total of over 2.11 million fans, solidifying their 'world-class' status.