Music
BLACKPINK's Grand Finale: Jennie Hints at a Promising Future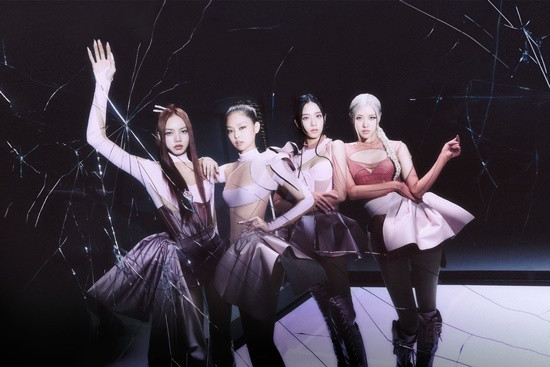 BLACKPINK (consisting of Jisoo, Rosé, Jennie, and Lisa) has splendidly concluded their massive year-long world tour at the Gocheok Dome, leaving fans with poignant final remarks.
Following their performance on the 16th, BLACKPINK successfully held their 'BLACKPINK WORLD TOUR [BORN PINK] FINALE IN SEOUL' on the 17th at 6 PM. Starting in October 2022, including encore performances, they embarked on the largest tour in girl group history, spanning 34 cities with 64 shows. Adding the 35,000 attendees from the sold-out Seoul concert, they set a monumental record with a total of 1.8 million attendees. The concert on the 17th was particularly notable as it was BLACKPINK's first solo concert to be streamed online since 'THE SHOW', drawing even more attention.
After showcasing a dance challenge video, BLACKPINK performed encore stages of 'Stay', 'BOOMBAYAH', and 'Yeah Yeah Yeah' while walking around the concert venue. They then returned to the stage to take photos with fans, holding placards that read, "Let's make this moment last forever, we'll be together."
Jisoo expressed, "Starting in Seoul a year ago and finishing the finale here today, I'm happy and grateful to BLINKs for the wonderful memories. I had many thoughts while performing, and I'm thankful to BLINKs for giving me strength. Everyone worked hard."
Rosé shared, "It feels like just the other day that we started our second world tour. Traveling by plane all year, I felt united with BLINKs. I'm so happy."
Lisa said, "I wrote down what I wanted to say to BLINKs on my phone so I wouldn't forget. It's been 2,596 days since we met. This tour was special because of BLINKs. Without them, we couldn't have performed at such grand venues. Whether the weather was good or bad, thank you for enjoying with us. Thank you for lighting up my twenties. I love you."
Jennie remarked, "I want to tell our members that they've worked hard. We've had many challenging flights and travels, but we've supported each other throughout. I want to thank the members for their hard work. As we approach our 7th anniversary since debut, looking back, I wanted to show our best selves. We couldn't meet our fans in Korea often, so I wanted to conclude in Seoul. I'm happy. Thank you to everyone." She added, "Our staff has also been running with us for a year, and I know they've worked hard. I want to share this honor with them. Thank you to BLINKs for always supporting us. We promise to continue being the amazing BLACKPINK you love."