Music
Female Soloists Reign Supreme: Hwasa, Lee Chaeyeon, and Ailee Gear Up for Fall Comebacks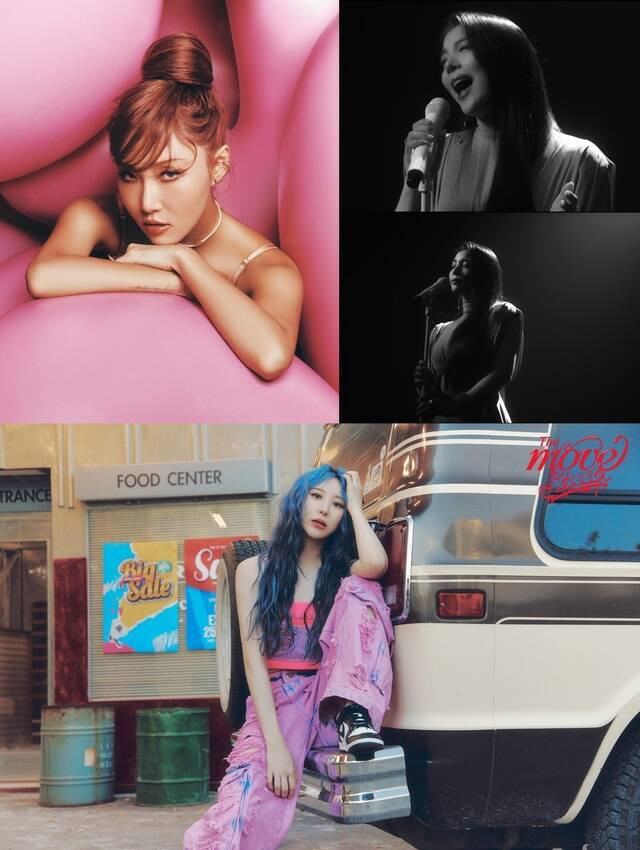 As August marks the tail end of summer, female solo artists have been making notable waves in the music scene, and this momentum is set to continue into the fall. Kwon Eunbi, who began gaining attention as the "Watermelon Goddess," has continued her rise with a new album. Jeon Somi entered the top 5 of the music charts, and TWICE's Jihyo achieved half a million sales as a solo artist. Other artists like Soyou, Jo Yuri, and Yerin also showcased their prowess. Amidst the dominance of groups, the achievements of female soloists have been particularly striking.
The comebacks of these female soloists will continue in September. Ailee is set to make a comeback on September 1st after a hiatus of 1 year and 6 months. Following her, Hwasa and Lee Chaeyeon will release new singles on September 6. Later, Heo Youngji will debut as a solo artist on the 12th, marking 9 years since she joined KARA in 2014. Additionally, LOONA's Chuu is preparing for a solo debut in October.
Ailee, a traditional chart-topper loved for numerous songs, will release her single "I'll Hold You" on the 1st. This is her first new song in 1 year and 6 months since her English album "I'M LOVIN' AMY" released last March. In the meantime, she has engaged with fans through various drama OSTs and her 10th-anniversary concert. Her new song "I'll Hold You" offers comfort to those facing challenges in life, showcasing Ailee's unparalleled high notes and explosive vocal range.
Lee Chaeyeon, who began establishing her unique color after her debut last year, will release her first single "The Move: Street" on the 6th. The single includes the title track "LET'S DANCE," as well as "Intro: Shangri-La" and "Cave." "LET'S DANCE" is a dance track combining Moombahton and House genres, promising an addictive sound and catchy melody that will captivate many.
Hwasa will also make her comeback on the same day with a new digital single "I Love My Body." This is her first release in about two years since her 2021 single "Guilty Pleasure." It's especially noteworthy as this is her first release since joining P NATION, Psy's agency, in June. Hwasa, who debuted in 2014 with MAMAMOO, has been loved for many songs and has also gained popularity as a solo artist with her 2019 single "Twit" and 2020's first solo album "Maria." Her teaser image, featuring her in a pink outfit with balloons, hints at a different charm from her previous works.
Heo Youngji will debut as a solo artist with her single "Toi Toi Toi" on September 12th. The title, which means "Wishing for Luck," promises to deliver a pleasant excitement to listeners. Another artist making her solo debut is Chuu from LOONA. After recently winning a lawsuit against her former agency regarding her exclusive contract, she is preparing for an album release in October. Fans are eagerly anticipating the fresh and vibrant image Chuu will present in her first solo album.
With such a strong lineup of female soloists, the music scene is set to be vibrant and diverse this fall.