Music
BTS V Solo Debut Anticipation Rises: A Seat of Power Awaits Its Heir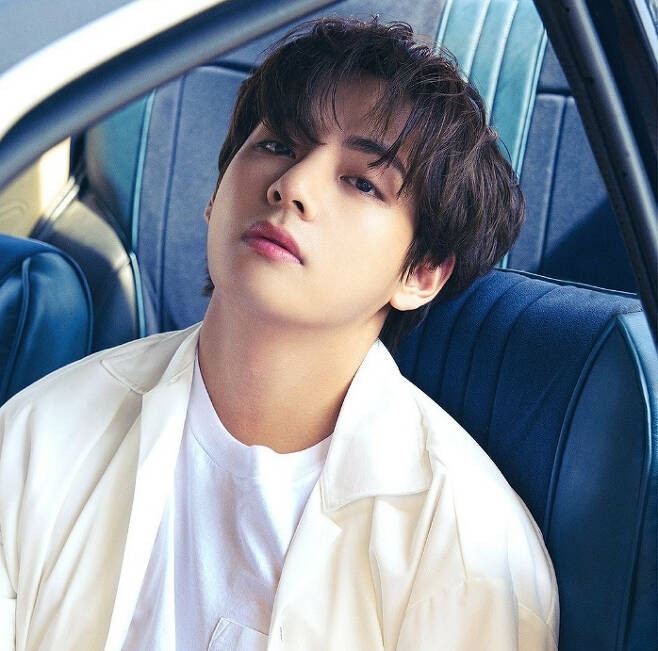 BTS's V is on the cusp of his solo debut. The anticipation is building as he gears up to take the stage, marking the final solo project among the members of BTS. But V's solo work has been garnering attention for more than just this reason.
On July 20, a Big Hit Music representative told MyDaily that V's solo album will be released in the third quarter, adding "The schedule will be announced once it's confirmed."
Previously, Big Hit Music had released solo albums for Jimin and Jungkook with a similar approach, stating "The schedule will be announced once confirmed." This suggests V's solo album release is also fast approaching.
Last year, BTS revealed their future activity plans for 'BTS Chapter 2,' including solo album releases and collaborations with various artists. The first member to kick off the individual activities was reported to be J-Hope, garnering significant attention.
In connection with this, Big Hit Music said, "BTS will start a new chapter where they juggle team activities and individual activities. It will be a time for each member to grow through various activities, and it is expected to be a driving force for BTS to become a long-running team. We will actively support them at the label level."
Last July, J-Hope launched the BTS solo project by releasing his first full album 'Jack In The Box.' This was followed by Jin, who released the single 'The Astronaut' in October. RM also released his first full album 'Indigo' in December. This year, Jimin released his first mini-album 'FACE' in March, followed by Suga's first full album 'D-DAY' in April. Most recently, Jungkook released the digital single 'Seven' on the 14th, each demonstrating their prowess as solo artists.
Now, V is ready to take the stage as the final runner of the BTS solo project. While this is his official solo debut, V has been consistently involved in music activities, releasing various solo tracks and original songs, showcasing his unique musical capabilities.
The first solo song V ever introduced was 'Stigma,' a track from BTS's second full-length album 'WINGS,' which was released in October 2016. V also participated in writing and composing the song.
In 2018, he introduced another solo song, 'Singularity,' which served as the intro track to the third full-length album 'LOVE YOURSELF 轉 'Tear'.' 'Singularity' was selected for '2018 Best Track' by The Guardian, '2018 Song of the Year' by The New York Times, and '2018 Top 10 Best Songs' by the LA Times.
V also contributed a solo song 'Inner Child,' which he co-wrote and composed, to the 2020 full-length album 'MAP OF THE SOUL.' 'Inner Child' topped the US iTunes Top Songs chart on its first anniversary and reached No. 1 on Billboard's 'World Digital Song Sales Chart' in March of the same year.
V has set a new record as the first Korean solo artist to have three songs - 'Stigma,' 'Singularity,' and 'Inner Child' - all top the US iTunes Top Songs chart.
In addition to these achievements, V is also a singer-songwriter with several original songs to his name. In 2017, during the BTS FESTA, V released his first original song '4 O'clock,' which he worked on with RM. In 2019, he unveiled his first solo original song 'Scenery' on the free music platform SoundCloud. 'Scenery' received enormous love, breaking both 100 million and 200 million streams on SoundCloud.
V did not stop there, and in 2019, he challenged himself with an original English song, 'Winter Bear.' In particular, V showed his versatility by participating in writing, composing, producing, directing the music video, acting, and shooting the album cover for 'Winter Bear.'
In the following year, V included his original song 'Blue & Grey' in BTS's special album 'BE.' V participated in lyric writing, composing, producing, and vocal guidance for the song. After its release, 'Blue & Grey' ranked No. 13 on the Billboard 'Hot 100' chart, and No. 2 on the 'Digital Song Sales' and 'World Digital Song Sales' charts. It also achieved notable rankings on the UK 'Official Singles Chart,' 'Official Singles Sales Chart,' 'Official Independent Singles Chart,' and Japan's 'Line Music Song Daily Chart.'
V delighted fans by releasing 'Snow Flower,' a song he collaborated on and was featured in with his close friend Peakboy, for Christmas that year. 'Snow Flower' also achieved simultaneous No. 1 rankings in the US and UK after its release on SoundCloud. It held the No. 1 spot worldwide for six consecutive days in the 'Hot & New' chart's 'All Music Genres' category and reached No. 1 in the 'Global All Music Genres' section.