Music
BTS Jin's 'Super Tuna' Surpasses 42 Million Streams on Spotify, Triumphs in Charts Worldwide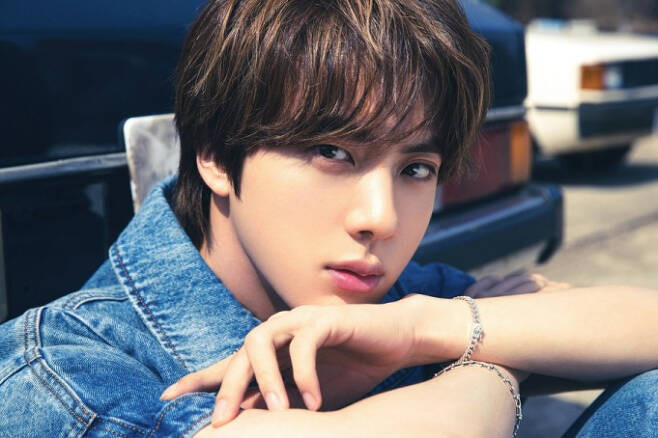 Jin of the world-renowned boy band BTS is receiving continuous love on Spotify, the world's largest music streaming platform, with his self-composed song 'Super Tuna,' which recently surpassed 42 million streams.
'Super Tuna,' a song spontaneously created by Jin, an avid fishing enthusiast, during an actual fishing trip, was a surprise gift to fans on his birthday. The special performance video uploaded on BTS' YouTube channel 'BANGTANTV' exceeded 10 million views in just one day after release, proving Jin's strong global popularity by becoming the most-watched video in the world. As of the morning of June 17, the view count has surpassed 86.32 million and continues to grow rapidly.
Jin's 'Super Tuna' also set a significant record by surpassing PSY's 'Gangnam Style' and becoming the first K-pop solo artist to top the global YouTube music category for 16 days.
Jin's 'Super Tuna,' which could only be listened to on 'SoundCloud' and 'YouTube' initially, was officially released on all streaming platforms last October, along with Jin's other solo songs 'Abyss' and 'Tonight.' Upon release, it immediately dominated iTunes charts worldwide.
Right after the release, it topped the iTunes charts in numerous countries starting from Lithuania, Finland, Malaysia, Vietnam, Turkey, Brazil, and more, achieving No.1 in 39 countries. It recorded its 40th No.1 on December 13 last year in Guatemala and its 41st in Botswana on December 14. Subsequently, it also claimed No.1 in Ukraine, proving its robust music power by reaching No.1 in a total of 42 countries.
On the respective charts, 'Super Tuna' has previously recorded No.1 on the iTunes 'Worldwide Chart,' No.3 on the 'Europe Chart,' and No.10 on the 'U.S. Chart.'
'Super Tuna' has also made an entry on the Hungarian singles chart along with Jin's other solo songs 'The Astronaut,' 'Moon,' 'Yours,' 'Abyss,' and 'Tonight.' With a total of six charting solo songs, Jin has demonstrated his overwhelming brand power.
Meanwhile, Jin, known as a 'trustworthy vocalist' for his abundant vocal range and refreshing timbre that can't be fully captured in recordings, continues to receive unwavering love from around the world. Showcasing his unrivaled presence and strong love from his fans, anticipation is growing for Jin's brilliant return after his military service.