Music
BTS Rings in 10th Anniversary with Spectacular 2023 Festa Today: RM to Shine in Yeouido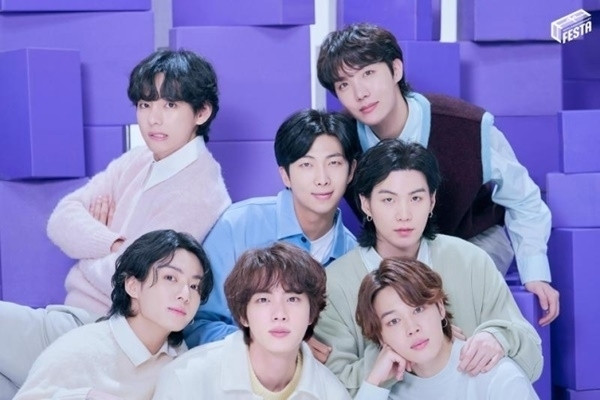 The highly anticipated '2023 BTS Festa' will commence today, June 17th. The event will be held at Yeouido Han River Park in Seoul to celebrate the 10-year anniversary of the globally beloved group, BTS.
BTS, who debuted on June 13, 2013, has annually hosted 'BTS Festa' around their debut date as a way to celebrate and engage with their fans. As this year marks their special 10th anniversary, the group has prepared a more diverse and thrilling array of events.
Today's festival is comprised of exhibitions, interactive programs, and special segments. The exhibition and interactive programs include the 'BTS History Wall', which encapsulates BTS's decade-long journey, a display of stage costumes from 'Run BTS', a 'BTS Family Photo Exhibition' which is a compilation of memorable snapshots, and a 'Tattoo Sticker Experience Booth' where fans can try tattoo stickers featuring major BTS song titles and meaningful phrases.
As part of the special programs, BTS leader RM will be communicating directly with fans at the event titled '5 o'clock, it's Kim Namjoon'. Moreover, the evening sky of Yeouido will be lit up with a firework display at 8:30 pm to commemorate 'BTS's 10th Anniversary'. These special programs will be live-streamed on Weverse and TikTok, allowing fans who couldn't make it to the venue to join the celebration.
The '2023 BTS Festa' is expected to draw a large crowd, with police estimates at 300,000 and Big Hit Music and HYBE estimates reaching up to 750,000 attendees. Relevant agencies have prepared traffic measures to minimize congestion around the event area.
On the day of the event, from 2 pm onwards, traffic control will be implemented around the Mapo Bridge south end - in front of the 63 Building on Yeouido-dong road. Traffic control will be flexibly applied to surrounding roads, including Yeouido IC, International Financial Road, and Yeouido Naru Road, depending on the situation. Traffic patrol motorcycles will be operating on the major roads, including bridges from Yanghwa to Hangang and main roads such as Olympic, Nodeul, and Riverside North, to control illegal parking.
Meanwhile, BTS, the holder of numerous hit songs such as 'Fake Love', 'Butter', 'Permission to Dance', and 'Dynamite', continues to receive worldwide acclaim. They have made unprecedented records in the history of K-pop at the three major U.S. music awards (Billboard Music Awards, American Music Awards, Grammy Awards), winning the hearts of fans around the globe.