Music
K-pop Sensation aespa Makes MLB Pitching Debut: 'We Want to Be the Fairy of Victory'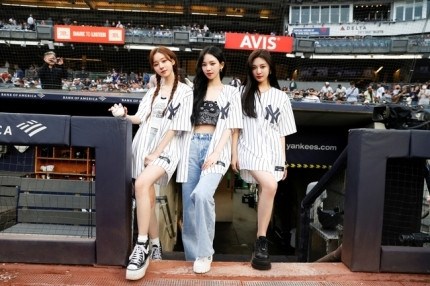 K-pop group aespa made their first-ever ceremonial first pitch in Major League Baseball (MLB).
aespa took the mound as the opening pitchers for the game between the New York Yankees and the Chicago White Sox at Yankee Stadium on June 8th, local time.
This marked aespa's first time throwing the first pitch since their debut, and it was held in the prestigious Major League. The New York Yankees organization stirred buzz prior to the pitch by announcing on their official Twitter, "First pitch by aespa, who are stirring up the K-pop sensation".
Notably, aespa was invited in a situation where neither the New York Yankees nor the Chicago White Sox currently have Korean players on their roster, reaffirming their global status.
aespa shared, "It was such an exciting and thrilling experience to have our first pitch at the Major League. We would like to express our gratitude to the New York Yankees for inviting us, and we hope that we can be the fairy of victory". They added, "We hope you will look forward to our diverse and exciting global activities in the future."
Meanwhile, aespa is set to embark on a global tour across a total of 14 cities in North and South America and Europe with their first solo concert 'SYNK: HYPER LINE'.