Music
'I am a Jimin Stan' - BTS Jimin Shines in the Behind-The-Scenes of 'Fast & Furious 10' OST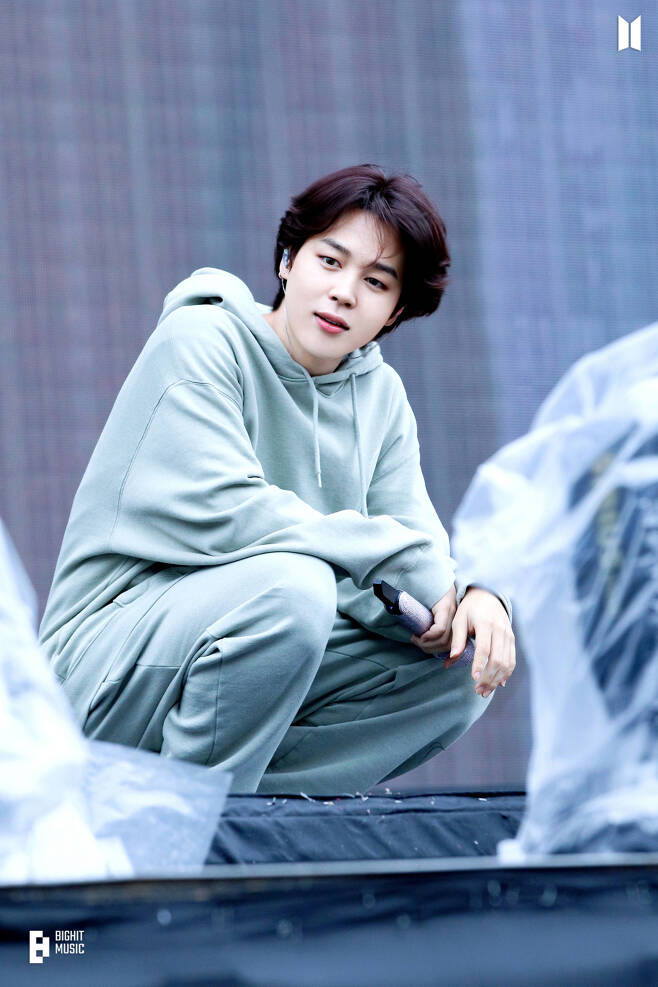 BTS' Jimin has once again received recognition for his exceptional talent, shining as a 'World No.1' idol. The global chart success of 'Angel Pt.1,' the main theme song of 'Fast & Furious: Ride or Die' (also known as 'Fast & Furious 10'), which Jimin participated in, has led to a continuous stream of praises for him from collaborating artists, stirring much interest.
American hip-hop artist NLE Choppa declared himself a Jimin fan with the phrase 'I am a Jimin Stan,' uploading an edited video on his YouTube Shorts featuring both Jimin and himself.
In the video, NLE Choppa adds fun to the moment by seemingly wiping tears while singing along to Jimin's song. Besides this, he attracted attention by mentioning Jimin several times on YouTube and SNS. UK music magazine NME reported on NLE Choppa's MTV interview where he said about the collaboration with Jimin, "Being able to work with one of BTS is really a beautiful thing and something I prayed for. So there will be words of thanks every time BTS or Jimin is mentioned by me."
JVKE, who also participated in the project, expressed his satisfaction during a US radio interview. He shared that he had suggested the collaboration to Jimin by sending him the song first, stating, "I wanted to offer a softer song, and there was no sound that suited as well as Jimin's voice. Everyone was satisfied with the song after working on it together."
Previously, when Jimin posted the 'Angel Pt.1' video shot against the backdrop of a sunset on his Instagram story, JVKE used it to make it look like they were video calling. He has repeatedly exposed images of himself and Jimin on SNS, expressing his satisfaction with the collaboration.
Grammy-winning artist Muni Long has also shown consistent interest, raising the atmosphere by releasing videos with Jimin's solo song 'Like Crazy' in the background, behind-the-scenes videos and photos featuring scenes with Jimin, and photos taken with him.
Meanwhile, Jimin, the first Korean to have his name in the credits of the Hollywood action blockbuster movie 'Fast & Furious' series OST, participated in the vocals along with Kodak Black, NLE Choppa, Grammy-winning Muni Long, and JVKE, achieved another meaningful accomplishment by breaking into the Billboard main singles chart.