Music
BTS Commemorates a Decade with Distinctive Friendship Tattoos: Unveiling the Artist's Insight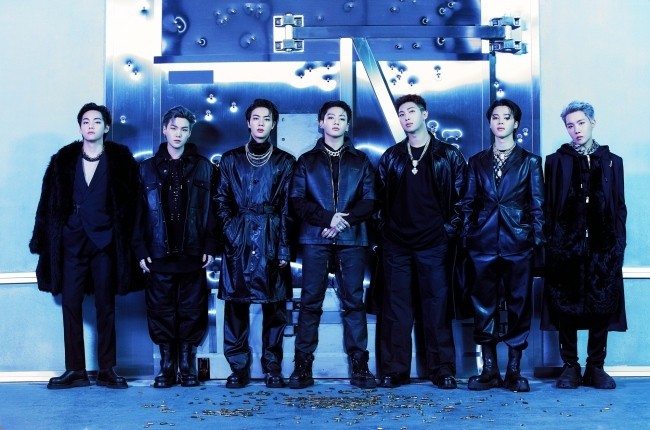 The globally recognized South Korean boy band BTS recently marked their enduring bond and shared history with unique matching tattoos. The talented tattoo artist, Polyc, who is behind their symbolic "7" ink, unfolded the story of how it all transpired.
Polyc, who initially rose to fame for crafting numerous body art pieces for Jungkook, was spotlighted in a special episode of "Korea Now." This was in anticipation of the band's 10th anniversary celebration scheduled for June 13.
In the episode, Polyc shared fascinating insights about the experience of inking the seven bandmates - RM, Jin, Jimin, J-Hope, Jungkook, Suga, and V. He revealed how one member played a pivotal role in persuading the others to finally commit to the long-considered idea of friendship tattoos.
"Jungkook was the first one to consult about these friendship tattoos, which was an immense honor for me. Although Jungkook's existing tattoo took approximately five months to complete, he consistently expressed his interest in friendship tattoos," stated Polyc.
Despite Jungkook's initial inquiry, it was Jimin who eventually rallied all the members to get the number "7" etched on their bodies.
"The idea of friendship tattoos had been in discussion for a few years until Jimin finally said, 'Let's do it,' and the unanimous decision was made," Polyc further explained.
Recalling one of the most memorable moments during his time with BTS, Polyc described how Jimin comforted his nervous bandmates, reassuring them, "It's alright. It will be over in 5 minutes."
The tattoo, symbolizing the unity of all seven members, was initially a simple "7". Polyc, however, proposed making it exclusive by modifying the typeface. This distinctive design is now solely linked to BTS as Polyc decided against offering it to other clients.
"They are exceptional individuals. I understand their desire for a symbol of their friendship and do not wish to commercialize it. Despite some complaints that it's merely a number and can be done swiftly, I perceive it as a unique piece," he expressed.
Interestingly, while all band members share the same tattoo, each chose different locations on their bodies, each carrying personal significance. According to Polyc, one member even made his decision based on fans' suggestions during a live stream.
Among the chosen locations, Jimin opted for his finger so that fans could see it while he's singing. RM and J-Hope decided on their ankles, Jin chose his left torso, and V placed his above his knee. Jungkook decided on the area behind his ear, while Suga's tattoo location remains a mystery as he invited fans to locate it.
BTS, on hiatus since June 2022, will be celebrating a decade in the K-pop scene this month. They have planned an array of surprises for their anniversary event, "Festa," with a timeline of festivities until June 17. A digital single, "Take Two," will be released this Friday as a token of appreciation for their fans, known as A.R.M.Y.