Music
EXO's Baekhyun, Xiumin, and Chen Lock Horns with SM Entertainment over 'Unfair' Re-contracting Process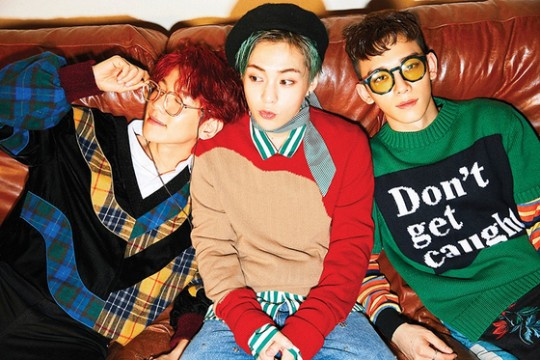 EXO members Baekhyun, Xiumin, and Chen (known collectively as ChenBaekXi) are in the midst of notifying SM Entertainment (SM) about the termination of their exclusive contracts, resulting in a back-and-forth rebuttal between the two parties.
On the afternoon of the 5th, Attorney Lee Jae-hak, the legal representative for ChenBaekXi, from the law firm Lynn stated, "Contrary to SM's press release, our lawyers and artists (ChenBaekXi) have not yet received the settlement data." He added, "At 8 a.m. today, in response to SM's press release stating that they would provide a copy of the settlement data, our legal representative provided SM with a copy of the artists' non-disclosure agreement. However, as of 6 p.m. today, when the work and time ended, SM has not provided any settlement data, stating, 'the settlement data is not ready yet.'"
Furthermore, ChenBaekXi recounted their experiences in detail through their legal representative.
According to their claims, each member signed an exclusive contract with SM in June 2010, and May 2011, respectively. About a year before reaching the 12th and 13th year, around December of the previous year, they received an exclusive contract renewal from SM, extending their existing contract by five years, making the total duration of the contract 17 to 18 years.
The members stated, "At the time, we asked for negotiations 8 times as the contract was unfair, but SM did not accept it. We only saw a firm will not to change anything in the contract from SM's side, and eventually, there was hardly any reflection of our requests." They added, "Even though we thought it was unfair, we had no choice but to sign because of continuous persuasion and an atmosphere that made it difficult to refuse. We heard that if an individual does not agree to re-contract, it could adversely affect the remaining team members or the entire team."
They emphasized, "Not only the contents of the contract, but the process was also unfair. If the 'SM community' forces artists to tacitly approve unfairness, we think we should raise our voices against this pressure."
They also added, "Above all, we value EXO members. We have spent half of our lives sharing joy and sorrow with them. There will never be an act of betrayal against those members, and we will prioritize EXO in any situation."
Earlier, SM stated, "The Supreme Court judged that the company's exclusive contract period cannot be seen as excessively long because the casting, training, and producing process of rookie artists require full support and efforts from the agency, and actually involves a lot of investment costs." SM emphasized that the contract period issue raised by ChenBaekXi to the Fair Trade Commission had already been approved by the Supreme Court in 2018.
SM also said, "Even though the suspicion about the involvement of a third force is not fully resolved, we have decided to provide a copy of the settlement data for the three artists and will make efforts to maintain EXO's activities."
However, as ChenBaekXi responded with another press release rebutting SM's position, the two parties have once again taken divergent paths.