Music
EXO-CBX's Legal Feud Triggers GOT7 Trend: A Tale of Two K-pop Bands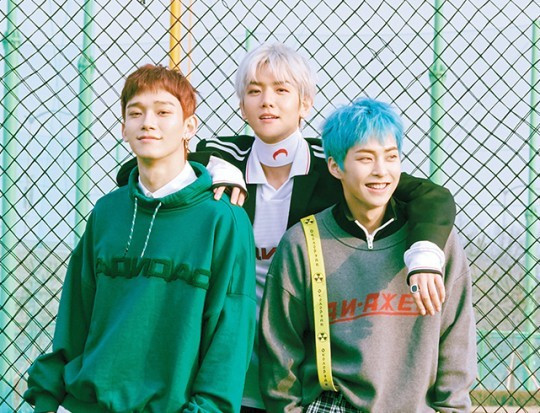 The ongoing legal feud between K-pop sub-unit EXO-CBX and SM Entertainment has fueled internet frenzy. Surprisingly, however, this discord has led to an unexpected digital buzz around another K-pop group, GOT7.
EXO-CBX, comprising members Chen, Baekhyun, and Xiumin, announced their exclusive contract termination with SM Entertainment on June 1, sparking a ripple of debates on organizational management and the legal intricacies surrounding the dispute.
Amid the uproar, GOT7 found itself dragged into the mix, trending on social media due to fans drawing parallels with their departure from JYP Entertainment earlier last year.
if exo pulls a got7 on sm entertainment, like how got7 did with jype, that's really gonna take the biggest crack on the big 3 (4) companies. WE LOVE TO SEE IT.

— Atty. Jay B (@arsjiaerwang) June 1, 2023
really need one of them to urgently text jayb bc we gotta know how he got all of got7 outta there with their name and their music i NEED THIS FOR EXO pic.twitter.com/lh8xXIy5N3 — michi (@michixmachi) June 1, 2023
Exo pulling a got7 >>>>>>>>>> pic.twitter.com/ICWDUjkqFk — Kleezebert (@kleezebert) June 1, 2023
GOT7's contracts lapsed on January 19, 2021, leading to the band's decision to leave their agency a week prior. The group's leader, Jay B, revealed in a GQ Australia interview on May 24, 2022, that the band's departure was driven by creative differences, despite JYP Entertainment providing a secure platform and substantial opportunities.
Post-departure, all GOT7 members signed with different agencies, retaining the rights to their group name and music, thereby gaining complete artistic autonomy over their future releases. This move was widely applauded by fans, as it reflected the band's commitment to creative liberty.
With the unfolding of events in the EXO-CBX vs SM Entertainment saga, some Twitter users humorously speculated that if EXO chose to part ways with SM Entertainment, they'd follow in the footsteps of GOT7 and iKON (who left YG Entertainment), humorously "completing the Big 3" exodus. This pattern was seen by fans as a healing phase for the K-pop generation, a testament to their resilience in the face of corporate disputes.
The EXO-CBX and SM Entertainment dispute continues, with notable music producer MC Mong issuing a statement via his representative at Kohwoo Law Firm on June 2.
In his statement, MC Mong stressed that he was not a contributing factor to the ongoing dispute between SM and EXO-CBX. While acknowledging a personal relationship with Baekhyun, MC Mong denied any involvement in the matter.
The law firm also issued a cautionary note to SM Entertainment, asking them to be more precise when referring to 'third-party forces' in order to avoid further misconceptions involving MC Mong.
In conclusion, as the EXO-CBX legal row ensues, fans can only watch, speculate, and perhaps find some humor in the situation as they champion their favorite K-pop groups' quest for creative independence.