Celebrity
Clash of Titans: EXO-CBX and SM Entertainment's Contract Dispute Unravels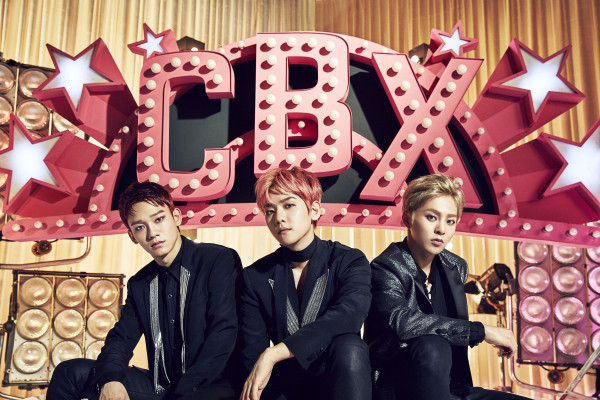 The K-pop trio EXO-CBX, members of EXO, are in the midst of a tense standoff with their management agency, SM Entertainment. Accusations of "slave contracts", illegal activities, and "external forces" have been bandied about, transforming their conflict into a public battleground. The real cause of this dispute, which surprisingly emerged between SM and EXO-CBX, who had maintained a seemingly harmonious relationship for a long time, remains shrouded in mystery.
First Key Issue: Discrepancy Over Settlement Documents
The conflict surfaced when EXO-CBX's legal representative informed SM Entertainment of their intent to terminate their exclusive contract on May 1st. The representative cited SM's failure to provide settlement documents, a critical aspect of their contract, as the reason for termination. Despite repeated formal requests for copies of these documents until May 31st, SM has refused to provide them. During their 12-13 year exclusive contract, EXO-CBX claims to have received payment based on one-sided settlement documents prepared by SM, which they deem unfair.
SM strongly denied this claim in a statement, explaining, "We have always been open to allowing our artists to check the settlement documents anytime they wish." On the question of why they didn't provide the settlement documents despite repeated requests, SM hinted at the involvement of 'external forces'. SM stated, "We have received reports that an external force is approaching our artists, suggesting that they can disregard their exclusive contract with us." Therefore, they believe there is a possibility of illicit influence behind the demand for copies of these documents. SM clarified that while they will not provide the documents, they are available for inspection to prevent potential damage to other EXO members.
On May 2nd, EXO-CBX's legal representative refuted SM's assertion once again, emphasizing that even if artists sought advice from others using their settlement documents, it was a legitimate exercise of their rights. The representative further asserted that for SM to fulfill their contractual obligations, they need to do more than merely show the documents; they must provide them.
Second Key Issue: Unfair Contracts and Unjust Renewal
EXO-CBX's legal team also criticized the long duration of the exclusive contracts with SM, which last for 12 to 13 years, arguing that this excessively long period severely restricts the artists' rights. They also claimed that the subsequent contract signed in the second half of 2022 was unjust, as the artists were unable to negotiate properly while being bound by the existing contract.
SM countered these claims, saying they follow standard contracts recommended by the Fair Trade Commission and the Ministry of Culture, Sports and Tourism. They assured that they provide their artists with the freedom to negotiate contract renewals and insisted that they had sufficient negotiation and contract review periods with the EXO members.
'External Force' Intervention? MC Mong Denies Involvement
SM has twice pointed to the influence of 'external forces' as the primary cause of the dispute. They singled out Big Planet Made Entertainment as the 'external force' by sending them a letter of content certification. Reports even emerged that MC Mong, who served on the board of Big Planet Made from 2021 to October 2022, was involved. However, MC Mong strongly denied this claim through his legal representative, insisting he had not interfered in the dispute between SM and EXO-CBX.
SM's Fourth Contract Dispute
This marks the fourth instance of exclusive contract disputes between SM Entertainment and their signed artists. In 2001, H.O.T group members Jang Woo-hyuk, Tony An, and Lee Jae-won left the team following a confrontation with SM over alleged unfair contracts. Again in 2009, TVXQ members Hero Jaejoong, Micky Yoochun, and Xiah Junsu resigned from their group after filing a lawsuit against SM, citing unjust contract conditions. Particularly in this case, it was revealed that SM's exclusive contract duration extended to 13 years, leading to the company being labeled with terms like "slave contract" and "lifetime contract".
In 2014, former EXO members Kris, Luhan, and Tao sequentially left the team after launching lawsuits against SM, contesting the validity of their exclusive contracts.
Currently, the legal representative of EXO-CBX is considering filing a complaint with the Fair Trade Commission regarding the mentioned exclusive contract. Amid ongoing conflicts between SM and its signed artists spanning nearly two decades, the dispute between EXO-CBX and SM does not appear to be resolving easily.