Celebrity
EXO's ChenBaekXi vs SM Entertainment: Exclusive Contract Dispute Highlights Three Major Issues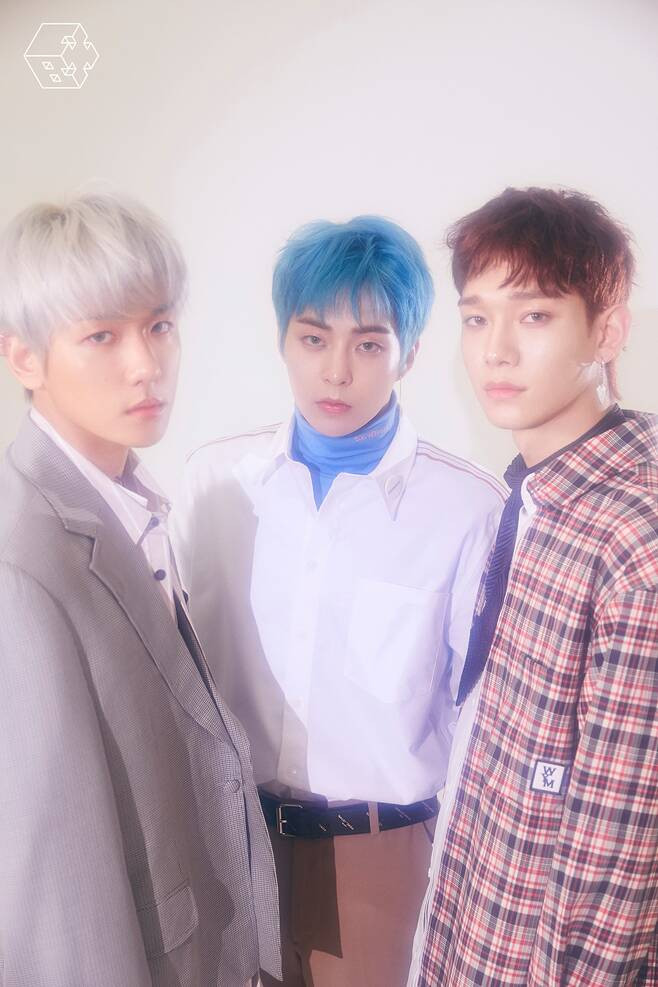 Members of the K-pop group EXO, Chen (Kim Jong-dae), Baekhyun (Byun Baek-hyun), and Xiumin (Kim Min-seok), collectively known as ChenBaekXi, are locked in a heated dispute with their management agency, SM Entertainment, over contract settlement and exclusive contract period.
SM Entertainment countered ChenBaekXi's claim with a statement released on the first. Earlier that day, ChenBaekXi reported that despite requesting detailed settlement data copies seven times since March 21st, they were denied, prompting them to notify SM Entertainment of their contract termination. ChenBaekXi accused SM of leveraging its superior position to force artists into long-term exclusive contracts, also known as "slave contracts".
Issue 1. Settlement Data: ChenBaekXi demands copies VS SM allows inspection only
SM firmly denied the artist's claim that settlement data was inadequately provided. The company clarified that it has faithfully conducted biannual settlements before the amendment of the Culture and Arts Industry Promotion Act and monthly settlements thereafter. SM also stated that it has always allowed artists to visit and verify the settlement data and has separately provided expenditure details each time.
However, SM only allowed inspection and did not provide copies due to recent reports of external influences approaching ChenBaekXi. SM suspects that external forces with unfair intentions influenced ChenBaekXi's demand for settlement data copies.
SM allowed ChenBaekXi to review settlement data accompanied by accountants and experts and requested a promise not to disclose the data to external parties. SM's hesitance to disclose copies stems from concerns that detailed activity records that form the basis of settlements might leak to external forces, possibly causing unfair harm to EXO members other than the three.
In response, SM asked ChenBaekXi to confirm if they had signed a dual contract with external forces. However, ChenBaekXi did not reply and immediately sent a formal letter stating their intention to terminate the exclusive contract.
Issue 2. Slave Contract: ChenBaekXi claims "abuse of superior position" VS SM "justified by Supreme Court"
Regarding the issue of the exclusive contract period, SM stated that they were adhering strictly to the standard exclusive contract forms recommended and established by the Fair Trade Commission and the Ministry of Culture, Sports, and Tourism. They asserted that the validity and legality of the contract period had been recognized by the Supreme Court.
SM emphasized that there was no compulsion in the process of re-contracting, citing the examples of Girls' Generation members and f(x) members who have left the company, and TVXQ and Super Junior who have renewed their contracts multiple times.
SM also clarified about the re-contract signed with seven members at the end of last year. They explained that they had negotiated the re-contract for nearly a year and a half, consulting with a large law firm appointed by the members, and adjusting each other's opinions.
SM complained that despite these efforts, the artist's newly appointed representative suddenly changed their position, arguing that they cannot acknowledge the effect of the new exclusive contract.
Issue 3. External Forces: MC Mong and Big Planet Made?
Meanwhile, the external force that SM suspects is Big Planet Made Entertainment, where singer MC Mong used to be an internal director. It's alleged that MC Mong met with ChenBaekXi recently and urged them to sign a contract with them.
Big Planet Made outright refuted SM's claim, stating they had never met or discussed exclusive contracts with EXO's Chen, Baekhyun, or Xiumin. They warned that they would respond strongly with legal action if SM continues to link the internal contract situation of another entertainment company with them.
Also, Big Planet Made stated about MC Mong, "He is currently not an internal director of our company, holds no positions or duties, and is not involved in any operations."
Chen, Baekhyun, and Xiumin debuted in 2012, with Baekhyun as part of EXO-K, based in Korea, and Chen and Xiumin as part of EXO-M, based in China. They've been active as EXO together ever since, releasing several hit songs like 'Wolf and the Beauty,' 'Growl,' 'Love Me Right,' 'Love Shot,' and more, earning love from fans domestically and internationally. All three also performed together as unit EXO ChenBaekXi.
Recently, EXO hinted at a full-group comeback, but the sudden military service commencement of member Kai and the exclusive contract dispute with Chen, Baekhyun, and Xiumin have clouded the comeback's prospects.