Music
EXO Members Baekhyun, Xiumin, Chen Claim 'Unfair Contract' vs SM Entertainment Accusing 'Defamation and Manipulation'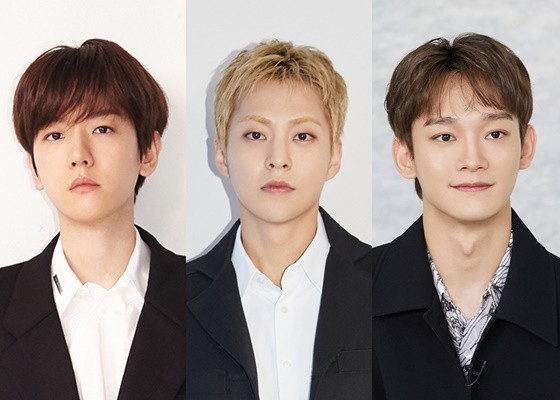 In a startling turn of events, EXO members Baekhyun, Xiumin, and Chen (Byun Baekhyun, Kim Minseok, Kim Jongdae) have become embroiled in a dispute with their agency, SM Entertainment, over allegations of contract unfairness.
On the morning of the first, a statement was issued by attorney Lee Jae-Hak from law firm Linn, who is representing the three EXO members in their dispute with SM Entertainment over the fairness of their exclusive contracts.
According to the statement, the long-term contracts the artists signed with SM Entertainment were unjust, and the agency had been engaging in unfair conduct. Their legal representative also mentioned, "The artists feel as though they've been forced into so-called slave contracts, considering the not insignificant period as trainees, they've been under SM's superior influence for a span reaching over 20 years."
The artists revealed in the statement that, despite repeated requests over time for copies of settlement documents by May 31, they've not been provided with the basis for their settlements, leading them reluctantly to announce the termination of their existing exclusive contracts with SM as of June 1.
In noting that SM Entertainment has not provided the artists with the settlement documents or the basis for the settlement, the statement reads, "This is strong evidence that SM has not been properly paying the artists their settlement payments. The artists plan to take all civil and criminal legal actions, including a lawsuit demanding the payment of settlement money, in order to examine the accurate settlement details against SM."
The artists also conveyed their stance on long-term contracts and additional extension attempts.
The artists stated, "The artists had previously signed an exclusive contract with SM that lasted for a whopping 12 to 13 years. This is too far from the 7-year contract term set in the standard exclusive contract form for popular culture artists (singer-centered) announced by the Fair Trade Commission, and it's excessively disadvantageous for the artists."
Moreover, "The existing exclusive contract is a 'trade action that deals unfairly with the other party by unfairly using one's position in trade' under Article 45(1)6 of the Monopoly Regulation and Fair Trade Act because it severely binds personal rights due to its excessively long term." They further commented, "This falls under the 'coercion of benefits' or 'provision of disadvantages (establishment of disadvantageous trade conditions)' in Appendix 2 of the Enforcement Decree of the same law."
The artists are seriously considering filing a lawsuit against the Fair Trade Commission regarding the existing long-term exclusive contract and the conclusion of subsequent exclusive contracts.
In response to Baekhyun, Xiumin, and Chen's announcement of contract termination, SM Entertainment also released their stance.
SM Entertainment stated, "We have confirmed the existence of outside forces that approach our artists, provide false information/wrong legal evaluations, and propose to ignore our exclusive contract and sign contracts with them, all while we are concentrating our efforts to make a new leap forward." They accused, "Despite having no genuine consideration for the artist, these external forces commit illegal actions that lure our artists into making wrong judgments, violating the exclusive contract, or signing double contracts."
SM also stated, "These outside forces not only lure our affiliated artists to violate our valid exclusive contract but are also found to lure other artists in our company to violate the exclusive contract or to sign double contracts through these artists."
SM vowed, "We will not sit idle against those who pursue only their greed for money without any interest in essential matters such as the future of the artists and their rightful legal rights. We will take all possible legal measures. Otherwise, the reputation and image of our artists, as well as the future of promising artists, may be severely damaged by actions only seeking their own interests." They added, "We will strive to meet the high expectations of true fans who love our artists by responding firmly to illegal activities by impure outside forces."
As the positions of Baekhyun, Xiumin, Chen, and SM Entertainment clash, all eyes are on how both sides will resolve the situation.