Celebrity
BTS V Dazzles Fans With a Stunning Hair Transformation, Sparks Rumors of Solo Album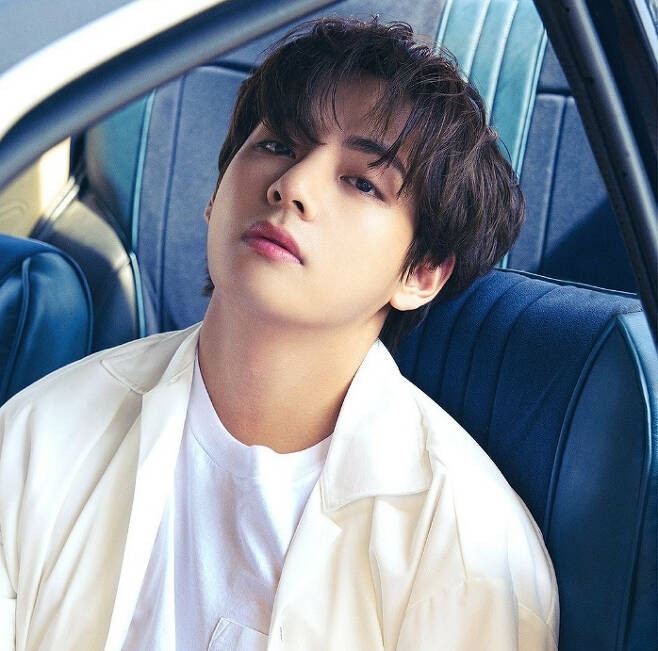 BTS's Kim Taehyung, fondly known as V, left South Korea on May 31 for an undisclosed overseas filming engagement, and fans worldwide were thrilled by his surprising hair transformation. Just four days earlier, he had returned to his homeland from France.
The usually black-haired star debuted an ash-blonde hairstyle that left fans and onlookers in awe. The sudden switch to blonde, a significant departure from his typical look, stunned many but stirred a wave of enthusiasm among his fans.
At Incheon International Airport, the BTS member opted for a casual, stylish ensemble. He sported a blue sweater and white pants, paired with a crocheted bucket hat and a few selected accessories.
태형아아아아아악!!!! pic.twitter.com/5Hk72bAfJR — 텽'◡'️ (@KIMV_ARMY7) May 31, 2023
His ash-blonde hair was the only visible part of his face, peeking out from under the bucket hat, despite his efforts to keep it hidden behind a mask.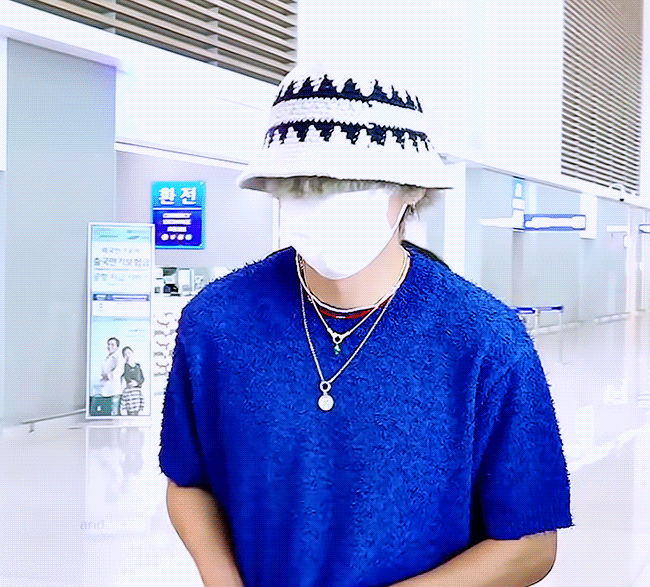 Adding to the anticipation, Taehyung had earlier hinted at his new hair color to fans on his Instagram story. He posted a photo revealing only his hair and avoiding showing his face, hours before Dispatch unveiled their exclusive video from the airport.
The transition to the new hair color has fueled speculations among fans, with some predicting the launch of Taehyung's debut solo album. Phrases like "Blonde Taehyung" and "KTH1 is coming" trended on various social media platforms as fans excitedly discussed his potential solo venture.
The blonde transformation also brought back memories from his 'DNA' era, causing a surge of nostalgia among fans. This sentiment led to a viral resurgence of old photos and videos of the singer sporting blonde hair, adding to the online fervor.
Following are K-netizens' comments:
V of BTS who dyed his hair and left the country
1. Hul, it's similar to his hair color during the DNA era. That hair suits him so well
2. What is he going to do?
3. He looks so skinny, but his physique is good, does he have broad shoulders?
4. Can he see ahead?
5. Hul, if he dyes his hair, will his album come out soon?
6. He looks handsome even when he's wearing a mask
7. I wonder what he's filming
8. His clothes are so pretty and good
9. He's handsome even when I only see his eyes
10. I love his style so much
11. He's cute and handsome
12. I really like this style
BTS V Instagram Story Update (Dyeing)
1. Something big is coming, Taehyung ㅠㅠㅠㅠㅠ
2. I'm looking forward to V's stage
3. V seems to suit dyed hair no matter what color, so he was really pretty in the past
4. Wow I'm so jealous of Jennie
5. Something big is coming... Daebak
6. It reminds me of the DNA days
7. Daebak, Taehyung, he practiced dancing and even dyed his hair. My heart was pounding
8. Hulㅠㅠ He will be filming the music videoㅠㅠ
9. Crazy, I want to see his face
10. What is this? Kim Taehyung really dyed his hair???