Music
NewJeans Hits 1.5 Billion Cumulative Streams on Spotify, Maintaining Momentum During Inactivity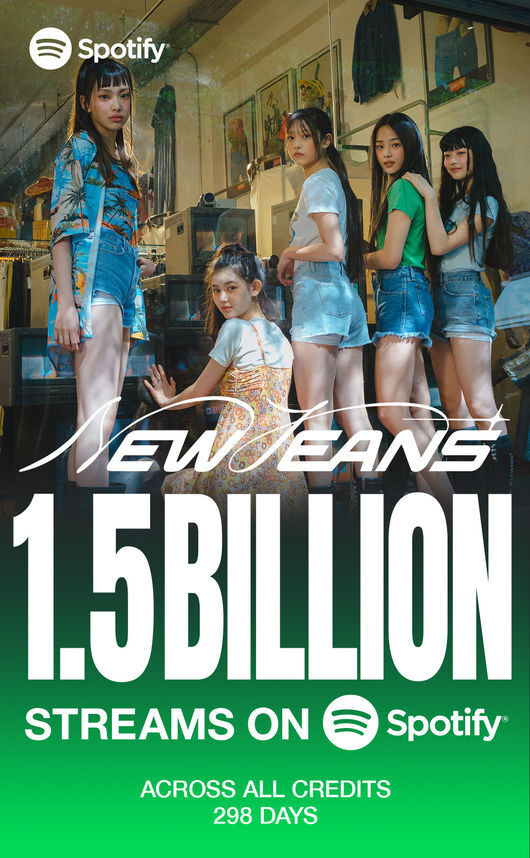 NewJeans' tracks have surpassed a whopping 1.5 billion cumulative streams on Spotify, the world's largest music platform.
According to Spotify on the 28th, NewJeans (Minji, Hani, Daniel, Haerin, Hyein) has recorded a total of 1,529,133,402 streams for their seven songs released so far as of the 26th. This is an achievement made in approximately ten months since their debut.
NewJeans achieved a cumulative total of 1 billion streams on Spotify back in March. This feat, which was set in the shortest period (219 days) among K-pop artists, was recognized and listed in the Guinness World Records.
At the time, NewJeans, who surpassed 1 billion streams on Spotify with six songs, added a collaboration song with Coca-Cola, 'Zero', and added another half a billion streams in just over two and a half months. This reveals their expanding global influence, even during their hiatus.
As of the 26th, NewJeans has entered the hundred-million streaming ranks on Spotify with five out of their seven songs. 'OMG', 'Ditto', and 'Hype boy' have over 300 million streams, 'Attention' has over 200 million, and 'Cookie' has over 100 million streams.
They also continue to perform strongly on the Spotify charts. In the recently announced Global 'Weekly Top Songs' chart (as of May 25th), 'OMG' ranked 79th and 'Ditto' ranked 188th, maintaining their popularity for over four months. Previously, 'OMG' and 'Ditto' peaked at 74th and 82nd respectively on the U.S. Billboard 'Hot 100'.