Music
NewJeans Makes Waves Globally: Listed Among TIME's '2023 Next Generation Leaders'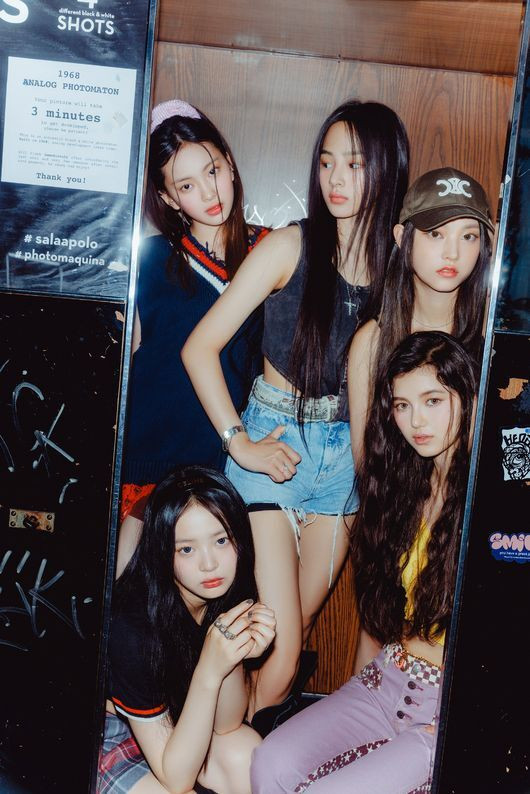 American weekly news magazine TIME has named K-pop sensation NewJeans as one of their '2023 Next Generation Leaders.'
Each year, TIME highlights trendsetters and pioneers who are shaping the world. Among those listed this year, NewJeans, composed of members Minji, Hani, Daniel, Haerin, and Hyein, is the only K-pop group to make the cut.
According to TIME, NewJeans is "making a mark on K-pop and the world." They further noted that the group, the first girl group under HYBE's ADOR label, has reached global milestones faster than any of their K-pop predecessors.
Indeed, NewJeans has achieved remarkable results in the global music market in less than a year since their debut. Two of their songs, 'OMG' and 'Ditto', spent five weeks on this year's Billboard 'Hot 100', and despite their small discography, they set a record as the K-pop group to achieve 1 billion cumulative streams on Spotify in the shortest period (just 219 days). TIME also added that NewJeans will make history as the first K-pop girl group to perform at the 'Lollapalooza' music festival in Chicago this August.
The magazine credits the group's extraordinary popularity in part to the leadership of Min Hee Jin at ADOR. Min, already well-known for branding numerous famous groups, is receiving acclaim for presenting a new paradigm for K-pop through NewJeans. During an interview with TIME, the group emphasized, "We always strive to showcase fresh vibes."
One of NewJeans' strengths is their ability to genuinely enjoy themselves on stage. The members explained, "We each dance to music we like. Although we have set choreography, we express it as we feel it. Sometimes people feel like we're freestyling because of this."
NewJeans expressed their joy at being able to do what they truly love and enjoy. They said, "We feel incredibly fortunate to be a part of K-pop in this era. If we continue to be together, enjoy the stage, and make music, we are looking forward to whatever the future brings."