Music
From ZERObaseONE to BabyMonster: Are we already entering the 5th Generation of K-Pop amid the 4th Generation's prime?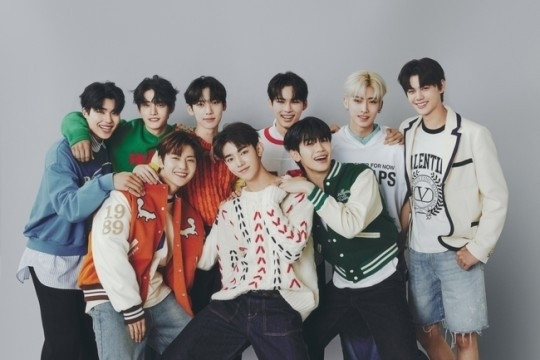 While the 4th generation K-pop groups are at their peak, a number of hopefuls dreaming of leading the 5th generation have been steadily emerging.
With groups such as aespa, IVE, LUNARSOLAR, and NewJin engaged in fierce competition for 4th generation dominance, newly launched groups this year are positioning themselves as part of the 5th generation. 8TURN, Xikers, XODIAC, CMDM, The Wind, and ADYA, among others, have each marked their debuts with the '5th generation' tagline.
The wave of new debuts continues, with a surge expected in the launch of boy bands in particular.
The boy group that is currently garnering the most attention is ZERObaseONE. Composed of nine trainees who were selected as the final debut group from Mnet's "Boys Planet," they are gearing up for their launch this summer.
Earning the title of the first '5th Generation K-pop Idol,' they plan to carry on as a project group for the next two years and six months. Having established their official Instagram six days ago and their official TikTok seven days ago, they've already surpassed one million followers on both platforms, proving their popularity.
Other noteworthy groups include VANNER, the winning team from JTBC's 'Peak Time,' and 'Boy's Fantasy,' a new boy group from the second season of MBC's 'After School Excitement.' In addition, KOZ Entertainment, founded by Zico, is preparing to debut a six-member boy group, BoyNextDoor, with Zico as the main producer.
There are also strong girl groups, such as BabyMonster, a new group from YG Entertainment. Having finalized their seven-member lineup, they recently signaled their impending debut by releasing their pre-debut song 'DREAM' through their YouTube channel.
BabyMonster, the first group produced by executive producer Yang Hyun Suk after a three-year hiatus, has been receiving attention as YG's first girl group since BLACKPINK seven years ago. Their YouTube channel, created on February 9th, has already surpassed 2.68 million subscribers (as of the 25th), evidencing high anticipation.
Usually, when dividing the generations of idol groups, a discernible shift in music style and impressive accomplishments beyond just debut year are necessary. Groups such as H.O.T., Sechs Kies, and god, who debuted in the late 1990s, marked the beginning of the 1st generation. Then groups like BIGBANG, TVXQ, Girls' Generation, and Wonder Girls debuted in the mid to late 2000s, heralding the 2nd generation with their exceptional talent that sparked the Hallyu wave across Asia.
The 3rd generation, debuting in the 2010s, including groups like BTS and BLACKPINK, furthered K-pop's global recognition beyond Asia. The 4th generation, debuting from the late 2010s to last year, are aggressively targeting global charts, building massive fandoms especially overseas.
4th generation girl groups, such as (G)I-DLE, ITZY, aespa, IVE, LUNARSOLAR, and NewJeans, are enjoying their golden era, dominating music charts with their confident music based on audacity and self-assuredness.
Starting this year, the stage is set for the new 5th generation of K-pop idols who are expected to take up the baton. The prevailing criterion differentiating the 4th and 5th generations is the COVID-19 pandemic. If most 4th generation groups debuted during the pandemic, the 5th generation, debuting during the endemic, are touted for their ability to interact more actively with fans.
However, there is controversy over whether it's too early to mention the 5th generation, as they do not yet have clear distinguishing features when compared to the 4th generation. An industry insider stated, "The reason why groups debuting this year emphasize themselves as the 5th generation may be a strategy to avoid direct competition with the 4th generation who have already achieved remarkable success. They want to avoid being compared with them." They further added, "If they show music and performances completely different from the 4th generation, not just in name but in reality, they could eventually be evaluated as the 5th generation."
Earning the title of the 5th generation depends on how they perform moving forward. Since girl groups have been dominant in the 4th generation, it will be interesting to see if boy groups can regain the advantage in the 5th generation. Boy groups debuting through shows like "Boys Planet" and "Peak Time" have already made an impression on viewers, and depending on their forthcoming albums and activities, they could claim the title of representative boy groups of the 5th generation.
Another insider said, "With the pandemic completely ending, there is a wave of global groups targeting the international market. The competition for this year's rookie awards is expected to be as fierce as last year."