Music
TWICE Makes History as First K-pop Girl Group to Hold Solo Concert in Japan Stadium, Announces Additional Shows in December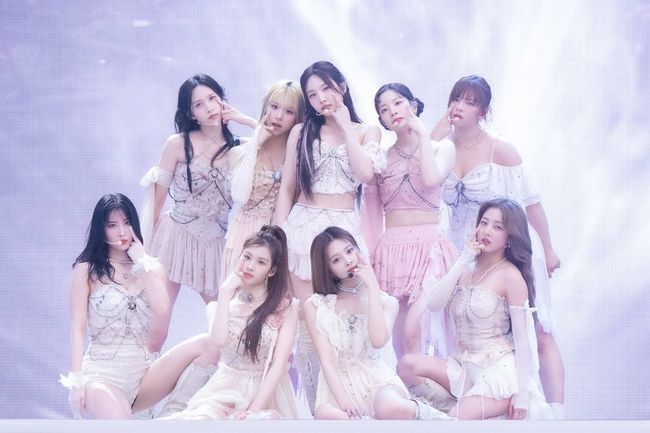 South Korean pop sensation, TWICE, recently marked an unprecedented milestone, being the first K-pop girl group to hold a solo concert in a Japanese stadium. Demonstrating their vast popularity, the group has announced additional shows slated for later this year.
On May 20 and 21, TWICE mesmerized fans during their solo performance at Tokyo's Ajinomoto Stadium as part of their 5th World Tour 'Ready To Be' in Japan. This successful event concluded the four concerts started in Osaka, showcasing the group's strong presence in the Japanese music scene. The final concert on May 21 offered a unique online experience through the Beyond LIVE platform, enabling fans worldwide to participate in the concert's grand finale.
The group captivated the audience, performing global hits like 'Set Me Free' and 'I Can't Stop Me' from their 12th mini album 'Ready To Be,' which shone as No. 2 on the US Billboard 200 chart. The concert further heated up with their summer hit songs like 'Alcohol-Free' and 'Dance The Night Away,' and a surprise performance of their upcoming Japanese single 'Hare Hare.' The fandom, ONCE, filled the stadium with their enormous affection, hoisting banners that read 'We love you today, tomorrow, and always.'
Kicking off at Yanmar Stadium Nagai in Osaka on May 13 and 14 and culminating in Tokyo, the concerts have been lauded as the first Japanese stadium concerts ever held by a K-pop girl group. The event drew an overwhelming response with 1.2 million ticket requests and a complete sellout, underscoring TWICE's skyrocketing popularity. The group drew approximately 220,000 fans over four solo performances in Japan, a testament to their red-hot local appeal.
As the concert concluded, a thrilling announcement filled the stadium with cheers. TWICE will hold additional concerts on December 16 and 17 at Vanstein Nagoya Dome, and on December 27 and 28 at Fukuoka PayPay Dome. The girls are expected to continue painting the town in Japan with their charm.
Following the successful Japanese concert series, TWICE is set to continue their world tour, traveling to various locations worldwide including Los Angeles, Sydney, Melbourne, Oakland, Seattle, Dallas, Houston, Chicago, Toronto, New York, Atlanta, Singapore, London, Paris, Berlin, Bangkok, Bulacan, and finally in Nagoya and Fukuoka in December. They will be hosting 35 concerts in 22 cities globally.
TWICE, known for setting new records and achieving numerous 'firsts' and 'bests,' continues to solidify their reputation as a top global girl group. The release of their new Japanese single album 'Hare Hare' on May 31 and the debut of the first sub-unit, MISAMO (comprising Mina, Sana, and Momo), in July, will further fuel the excitement among their fans.