Celebrity
TWICE's First Australian Solo Concerts Receive Rave Reviews: 'Audience Satisfaction at its Peak'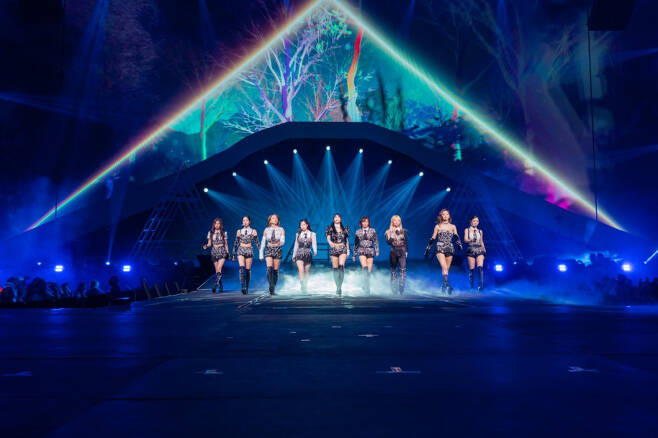 The girl group TWICE has met their Australian fans.
TWICE held their fifth world tour, 'TWICE 5TH WORLD TOUR 'READY TO BE'' (Ready to Be), at the KSPO DOME in Songpa-gu, Seoul, from the 15th to the 16th of last month.
They started their new world tour with the powerful voices of the audience after about four years of domestic concerts. In May, they moved to Australia and held a total of four performances in Sydney on the 2nd and 3rd (local time) and in Melbourne on the 6th and 7th, having an emotional meeting with local fans.
These performances were TWICE's first solo concerts in Australia since their debut, adding more significance. As if proving the fans' wishes, the initially planned Sydney and Melbourne concerts sold out at lightning speed as soon as tickets went on sale.
With the explosive support, an additional concert was decided for each city, and these also quickly sold out, achieving full-seat sellouts for all rounds. TWICE responded with a rich and fulfilling lineup, including title track medleys, diverse solo stages, and thrilling band performances.
As the members of TWICE opened their eyes wide on the huge LED screen, the audience gasped in awe, and when the members revealed themselves on stage, cheers and applause filled the venue. T
hey led the crowd in singing along to their mini 12th album 'READY TO BE's title track 'SET ME FREE' and English singles 'MOONLIGHT SUNRISE' and 'The Feels,' both of which charted on Billboard's 'Hot 100.' They also performed their globally loved title tracks from 'CHEER UP' to 'Talk that Talk,' creating a lively atmosphere. The majority of the setlist was delivered through band performances, showcasing the dazzling individuality and skills of the nine members during their solo stages.
TWICE actively communicated with the fans who filled the venue, getting closer to them, and the fans also danced and sang along, passionately reacting to every moment of TWICE's performance. Wrapping up their memorable first Australian concerts, TWICE said, "As always, being with ONCE (fandom name) has been a very happy and enjoyable time. We will cherish these moments and be sure to return soon," expressing their gratitude for the love and hospitality.
TWICE, who are currently carrying out their largest world tour with expanded locations and scale, will move to Japan to further fuel their tour's momentum. They will prove their immense popularity by entering Japanese stadiums for the first time as a K-pop girl group. TWICE's Japanese concerts will be held on the 13th and 14th at Yanmar Stadium Nagai in Osaka, and on the 20th and 21st at Ajinomoto Stadium in Tokyo.