Music
(G)I-DLE Dazzles on 'Show! Music Core' with 'Queencard' Comeback, Dripping with Y2K Vibes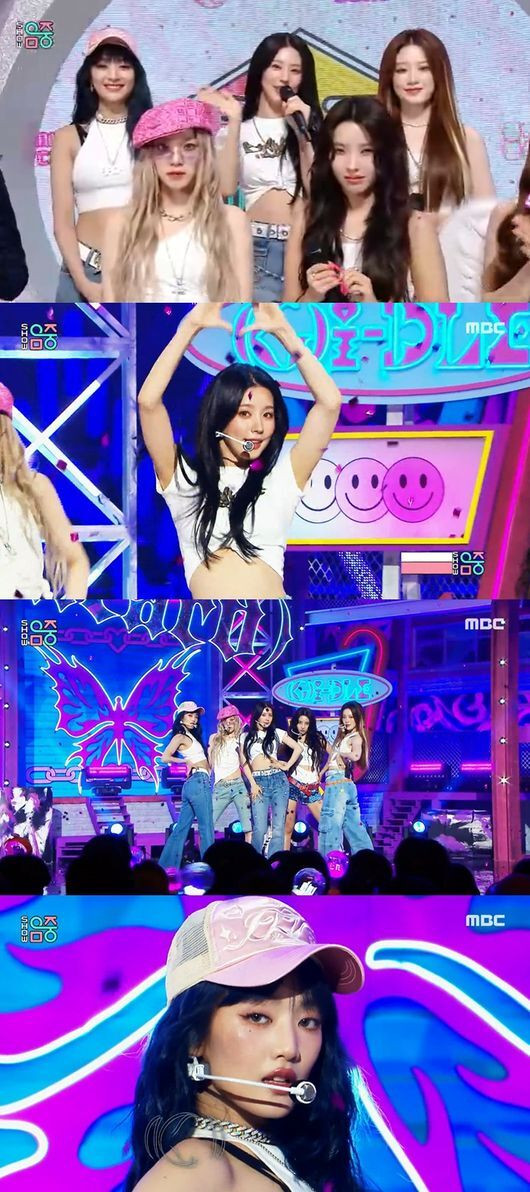 (G)I-DLE, consisting of Miyeon, Minnie, Soyeon, Yuqi, and Shuhua, has made a comeback as high-teen stars.
On the MBC's 'Show! Music Core' aired on the 20th, (G)I-DLE unveiled their comeback stage with the new song 'Queencard'.
In an interview conducted before taking the stage, (G)I-DLE introduced their new song saying, "'Queencard' tells the story of five 'queencards' who are in love with their reflections in the mirror, conveying the message that everyone is beautiful as they are."
During the comeback stage that followed, (G)I-DLE revealed their free-spirited and confident charm, pairing crop tops with jeans. They also captivated the audience with fashion items filled with Y2K sentiments, including baseball caps and colored sunglasses. The combination of melody, lyrics, and choreography created a high-quality performance from (G)I-DLE that targeted the hearts of global fans.
(G)I-DLE's 6th mini-album 'I feel' broke their own record by surpassing 1.1 million pre-orders, and as of the 20th, they became million sellers by exceeding 1 million sales. They also established their position as a global group by topping the iTunes Top Albums section in 18 regions including Singapore, Turkey, Mexico, Thailand, and Hong Kong.
The music video and performance video of the title track 'Queencard' ranked 1st and 2nd respectively in YouTube's trending videos shortly after their release, proving the explosive interest of fans both domestically and abroad. Prior to the official release, the pre-released track 'Allergy' also climbed to 2nd place on the U.S. Billboard 'Hot Trending Songs Powered by Twitter' chart, marking the start of a record march.
Meanwhile, (G)I-DLE plans to continue their active activities with 'Queencard'.