Music
(G)I-DLE Teases Fans with a Commentary Interview Ahead of Their Comeback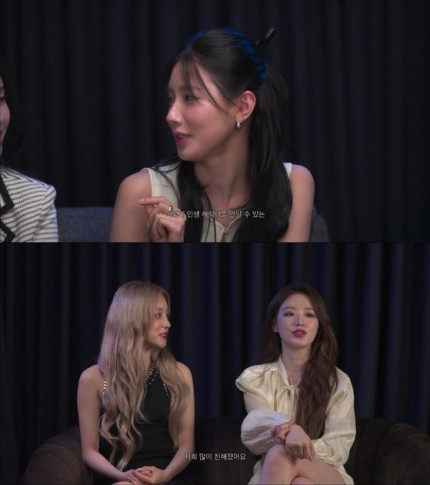 (G)I-DLE (Miyeon, Minnie, Soyeon, Yuqi, and Shuhua) has released a teaser interview video for their fans.
On the 11th, Cube Entertainment uploaded a behind-the-scenes commentary interview teaser video for (G)I-DLE's sixth mini-album, 'I feel,' on their official SNS.
The teaser video features interviews with the members of (G)I-DLE in a behind-the-scenes commentary format. Miyeon intriguingly smiles while saying, "This might be a spoiler," while Yuqi stimulates curiosity about the group's upcoming music video and music, saying, "I was fully immersed in the work professionally. You'll be surprised."
Previously, (G)I-DLE released the music video for their track 'Allergy,' raising expectations for their comeback to an all-time high.
The sixth mini-album 'I feel' includes a total of six songs, featuring the title track 'Queencard.' The members participated in the writing and composing of all the songs, heightening anticipation for the self-produced idol group's comeback.
The entire album will be released on the 15th.