Music
BTS Jimin Joins the Beat: Boosts MIDNATT's 'Masquerade' Dance Challenge's Global Popularity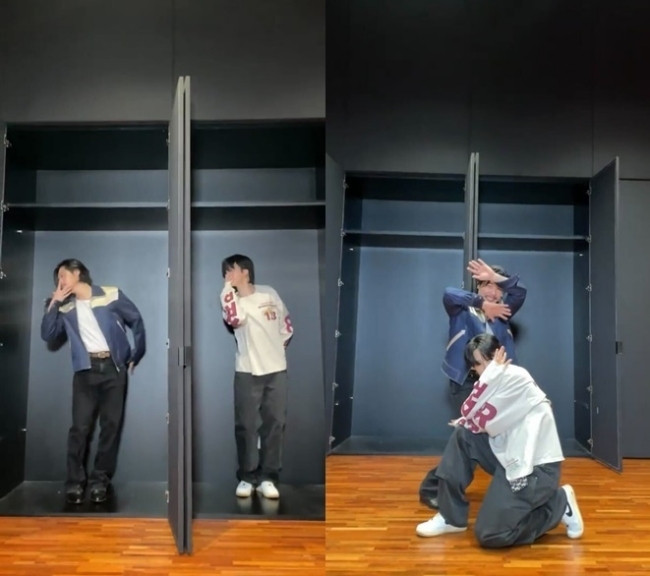 A dance challenge video featuring HIVE Label's artist MIDNATT and BTS member Jimin has captivated K-pop fans worldwide.
A new 'Masquerade' challenge video was posted on MIDNATT's account on a global short-form video platform on the 19th. Following ENHYPEN's Jungwon, BTS member Jimin took part in the challenge, eliciting an outpouring of enthusiastic responses.
In the video, the duo dances to the rhythmic music and retro sound of 'Masquerade.' Jimin's fluid groove combined with MIDNATT's jovial rhythm delights viewers.
It's a glimpse into the strong bond between these two iconic artists from BigHit Music. A surprise performance of opening a wall door and ad-libs that highlight the chemistry between the two added an extra layer of fun to the video.
MIDNATT's 'Masquerade' was released in six languages - Korean, English, Japanese, Chinese, Spanish, and Vietnamese. The addictive melody paired with exciting dance moves makes the anticipation for the challenge fever palpable.
In fact, the dance challenge video featuring MIDNATT and Jimin demonstrated its power by surpassing 1 million views within 8 hours of its release.
MIDNATT is the protagonist of the 'Project L' that Chairman Bang Si-hyuk of HIVE mentioned in an interview with Billboard magazine in the US. Wrapped in a veil until the release of the digital single 'Masquerade,' MIDNATT was revealed to be another identity of vocalist Lee Hyun, causing a fresh stir among music fans.