Music
The Factors Behind LE SSERAFIM's 'Loss' to aespa in May's Girl Group Comeback Showdown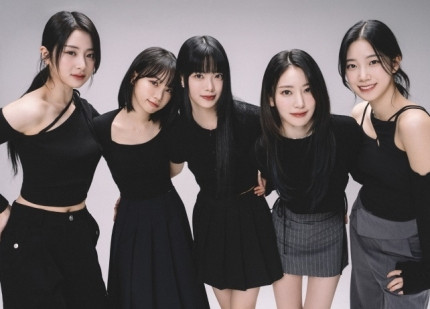 As the May girl groups' comeback battle unfolds, music insiders attribute LE SSERAFIM's "loss" against aespa to two primary factors.
K-Media Reports aespa Breaks LE SSERAFIM's New Record in Six Days The month of May has brought an intense K-pop comeback battle, with several girl groups vying for attention.
Two groups, LE SSERAFIM and aespa, have already kicked off the competition. LE SSERAFIM launched its first studio album, "UNFORGIVEN," on May 2, while aespa unveiled its third mini-album, "MY WORLD."
Ten Asia commented: "LE SSERAFIM and aespa both represent the 'girl crush' concept in Korea. They possess powerful vocals, exceptional visual performance, and their primary focus is music centered on 'self-love.'"
LE SSERAFIM maintained its "confidence" concept, while aespa countered with a "high teen" image.
Media outlets have suggested that LE SSERAFIM has "lost" the battle, not only in album terms but also in the "disappointing" outcome of losing their new record within a week.
On May 9, industry sources revealed that LE SSERAFIM's "UNFORGIVEN" sold 1,197,798 copies within six days of its release. They sold an impressive 1.02 million copies on the first day alone, setting a new record for K-pop female artists.
However, their victory was short-lived, as aespa's third mini-album sold 1,372,929 copies in just one day, breaking LE SSERAFIM's record within six days.
aespa vs LE SSERAFIM: Preferred Concepts Among K-pop Fans Although album sales and changing concepts did not significantly impact the competition outcome, "many music industry insiders predict that the battle between LE SSERAFIM and aespa will conclude with the latter's resounding win."
The media explained: "First and foremost, aespa's larger fan base is evident in the initial sales figures. aespa, which debuted in 2020, has a relatively larger number of fans, and the formidable number of loyal SM Entertainment fans cannot be overlooked. Additionally, the immense popularity and influence of group representatives like Karina contribute to aespa's relative advantage."
Regarding concepts, LE SSERAFIM has faced criticism for repeating concepts in three comebacks, beginning with "FEARLESS," "ANTIFRAGILE," and "UNFORGIVEN."
Some have expressed boredom with the group's repetitive image, suggesting that a new musical approach may be necessary.
The article concluded by stating, "However, initial sales figures and concept diversity are not the only factors. Popularity metrics can shift at any time based on the performances displayed during promotions. May will be an enjoyable month for K-pop fans who can witness the rivalry between both groups."