Music
Soaring High: (G)I-DLE, FIFTY FIFTY and LE SSERAFIM, The 4th Generation Girl Groups Revolutionizing K-Pop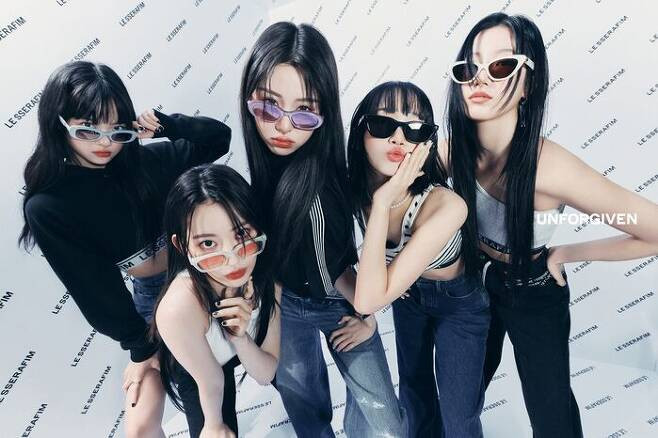 The group (G)I-DLE has released the music video for their pre-release song "Allergy," which tells the story of a female protagonist trapped in her own appearance complex as if it were a teen movie. The video garnered 5 million views on YouTube in less than 24 hours, and reaction videos from international fans have been uploaded in response.
(G)I-DLE's comeback has made many music fans feel the growth of the 4th generation idols. They completed a clear theme in a 3-4 minute song, and the highly polished music video has spread worldwide. There is no language barrier felt in this process. The fact that all six members participated in writing and composing all six songs in their 6th mini-album, "I-Feel," makes one feel the level of musicianship of the 4th generation girl groups.
In addition to (G)I-DLE, the group FIFTY FIFTY, which entered the Billboard charts less than six months after their debut, is also worth noting. FIFTY FIFTY jumped from 41st to 22nd place in just one week, reaching 19th on the Billboard Hot 100 singles chart.
Their 19th place record is the 2nd best for a female artist, following BLACKPINK's 13th place with "Ice Cream" in 2020. Considering that "Ice Cream" was a collaboration with Selena Gomez, FIFTY FIFTY is the only female artist to have entered the Hot 100's top 20 with their own efforts.
Furthermore, "Cupid" reached 9th place on the UK Official Singles Chart Top 100, which is recognized alongside the Billboard chart as one of the two global pop charts. It is necessary to examine how FIFTY FIFTY, armed with musicality rather than group recognition, won the hearts of American listeners.
Le Sserafim, a group that includes Japanese members, is making waves in Japan. According to the latest chart (as of May 15) announced by Japan's Oricon on the 10th, Leceraphim's 1st full album "UNFORGIVEN" topped the weekly digital album ranking. Leceraphim topped both the weekly album ranking (as of May 15) and the weekly digital album, securing two top spots. Notably, they achieved over double the sales volume of their previous album "ANTIFRAGILE."
Le Sserafim is gaining attention across Japan for their powerful performance that doesn't falter despite their difficult choreography. While the already well-known Japanese members have helped boost Le Sserafim's popularity, their music and stage performances are giving Japanese music fans a fresh shock, leading them to the top.
The 4th generation girl groups are evolving at an astonishing pace. This is largely due to the achievements of aespa, who recently set their own record for the highest initial album sales in K-pop, and BLACKPINK, who are currently on a large-scale tour in the Americas. The influence and status of K-girl groups within the globally acclaimed category of K-pop are rapidly increasing day by day.