Celebrity
BTS Suga Radiates 'Innocent Magic' in Valentino Outfits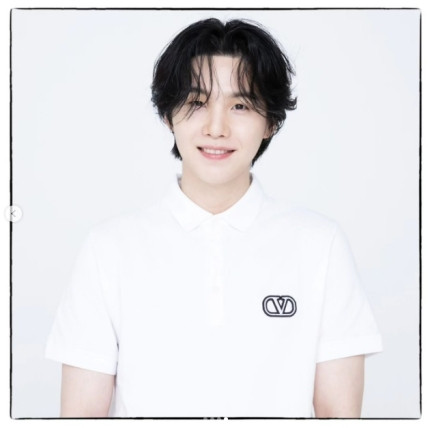 BTS member Suga charmed fans with his gentle smile.
On May 6th, Suga posted several photos on his social media, accompanied by a shyly smiling emoticon.
In the photos, Suga is seen wearing outfits from the luxury brand Valentino, for which he is an ambassador, during a photoshoot.
Suga effortlessly pulls off various looks, from a trendy white short-sleeve t-shirt to a dandy white PK shirt. Notably, he showcases a contrasting charm with his pure smile against an all-white background.
Meanwhile, Suga released his first solo album 'D-DAY' under the stage name 'Agust D' on April 21st. The album achieved million-seller status with over 1.07 million sales on its first day and debuted at No. 2 on the Billboard 200 chart. The title track 'Haegum' entered the Billboard Hot 100 chart at No. 58 this week.
Suga is also currently on a world tour, starting from the UBS Arena in Belmont Park, New York.