Celebrity
How Did BTS Jimin Become the 'Pop Icon' Sensation?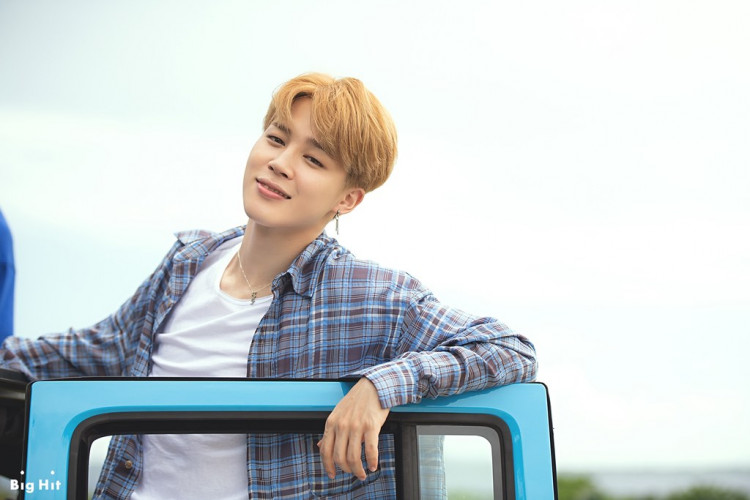 BTS Jimin has been attracting attention for his journey to the top of the Billboard charts and becoming a "pop icon". Jimin's solo album "Face" reached number one on the first-week sales chart for solo artists, selling a record-breaking 1,454,223 copies. On April 8th, he became the first Korean solo artist to top the Billboard Hot 100 chart.
Jimin began his career as the main dancer and lead vocalist of BTS in 2013, and has since released solo tracks "Lie", "Serendipity", and "Filter" through the group's albums. "Lie" was named one of the "8 Unforgettable K-pop Star Contemporary Dance Performances" by Rolling Stone India and is considered a "masterpiece of K-pop". "Serendipity" marked a milestone by being the first BTS solo music video to surpass 100 million views.
"Filter" continued Jimin's success on the international stage. Without any promotion, it was the only BTS solo track to enter the US Billboard, UK Official Chart, and Canadian Billboard charts, earning a triple crown. It also achieved record-breaking success in the US, UK, Canada, and France among Korean solo tracks.
Jimin's self-produced track 'Friends' from BTS' fourth full-length album, was featured in the Marvel movie "Eternals" OST. Alongside "Filter", "Friends" was nominated for "Song of the Year" in February at the 2021 Gaon Music Awards, proving its immense popularity.
Last year, "With You", Jimin's first OST, broke BTS' "Dynamite" record for the fastest iTunes Top Songs chart-topper in 100 countries. His self-composed song 'Promise', released in 2018 for free, remains the number one SoundCloud streaming ranking worldwide.
Jimin has been praised as a "heroic protagonist from a myth, achieving remarkable growth" by South Korea's leading monthly culture magazine. His continuously growing discography culminated in his debut solo album "Face", which showcased his undeniable talent as a musician.
Notably, Jimin was actively involved in the album's production without any collaborations, further highlighting his ability as an artist. This success is not just about the numbers, but also the anticipation and support for Jimin's future endeavors.
After concluding his official activities for "Face", Jimin expressed his gratitude to fans on the community platform, stating, "I want to become a singer you can be even more proud of. I will continue to grow. Thank you for everything, and I send you love beyond words."