Music
BTS Jimin Becomes First Korean Soloist to Top Billboard's 'Artist 100' Chart
BTS Jimin has made history as the first Korean soloist to top the Billboard Artist 100 chart, further solidifying his status as a top representative of South Korean singers.
On April 4th, Billboard announced, "Jimin, through his songs 'FACE' and 'Like Crazy,' has become the first BTS member to reach No. 1 on the 'Artist 100' chart," adding that he is also "the first Korean solo artist to achieve this feat."
Jimin topped the April 8th Billboard "Artist 100" chart, surpassing pop stars such as Miley Cyrus, Morgan Wallen, and Taylor Swift. At the time, he also reached the pinnacle of the main singles chart, the "Hot 100."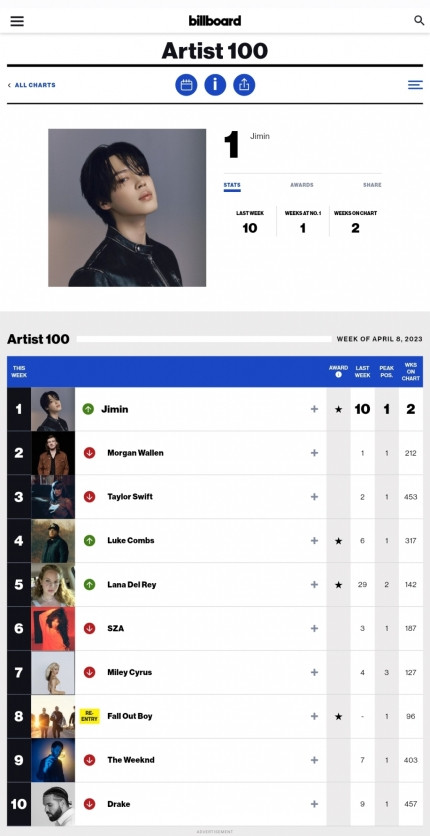 With his unprecedented 'Hot 100' chart-topping achievement as a Korean solo artist, Jimin joins the ranks of The Beatles and The Supremes as part of a group with at least six No. 1 hits and at least one member with a No. 1, elevating both his and BTS' status.
Following this accomplishment, American media outlet "SINGERSROOM" ranked Jimin as the No. 1 "Most Famous Singer from Korea Top 20."
The outlet described Jimin as "a member of the immensely popular K-pop group BTS, known for his singing, dancing, and songwriting." It praised his "powerful vocals, impressive choreography, and charismatic stage presence," which have made him one of BTS' most popular members.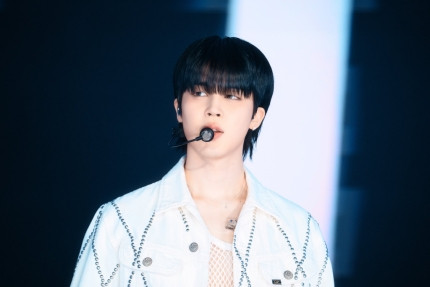 "SINGERSROOM" went on to highlight Jimin's solo songs such as "Lie" and "Serendipity" and his first self-composed track "Promise," which, since its 2018 release, has garnered over 329 million streams on SoundCloud, solidifying its position as a worldwide favorite.
The publication also mentioned Jimin's ongoing philanthropy, saying, "With his undeniable talent and dedication to his craft, Jimin has become one of the most influential and iconic singers of his generation," and emphasizing that "his impact in the world of music cannot be overstated."
Ten years after his debut, Jimin, who released his first solo album "FACE" continues to make history in the global music industry as a top representative of South Korea, raising the prestige of K-pop day by day.